Project Pargo is a brand based out of the Sunshine Coast, Australia that have developed a range of premium insulated drinkware, bottles & cups, built tough enough to travel but functional and stylish enough to go anywhere. Much like Rhythm, Project PARGO was born from the journey of adventure. Having spent years living in some of the world's most remote and poverty-stricken villages, it became clear to brand founders, Dylan and Ellie, that clean water is life, the problem is—not everyone has it.
The story behind PARGO is a simple, but inspiring narrative;
"PARGO; Spanish for Red Snapper, well known around the world as one of the tastiest! One day we got the invite to spearfish with the locals in a tiny village on the coast of El Salvador, soon after we speared one hell of a PARGO deep down in the reef. This thing was big enough to feed the village, so that's what we did.
At this moment, full of fish we noticed none of the locals we ate with drank any water, not because they didn't want too, because the local water made them too sick to live and the bottled water is too expensive for many to buy."
Project PARGO from that moment became the mission to create a durable product that removed the need for disposable plastic drinking containers. As well as provide a way for Dylan & Ellie to help villages around the world get access to clean, safe water where they otherwise wouldn't.
In light of our collaboration release, we caught up with the guys to talk about how things are going and if they had more incredible stories to share, as well as what's on the horizon for Pargo.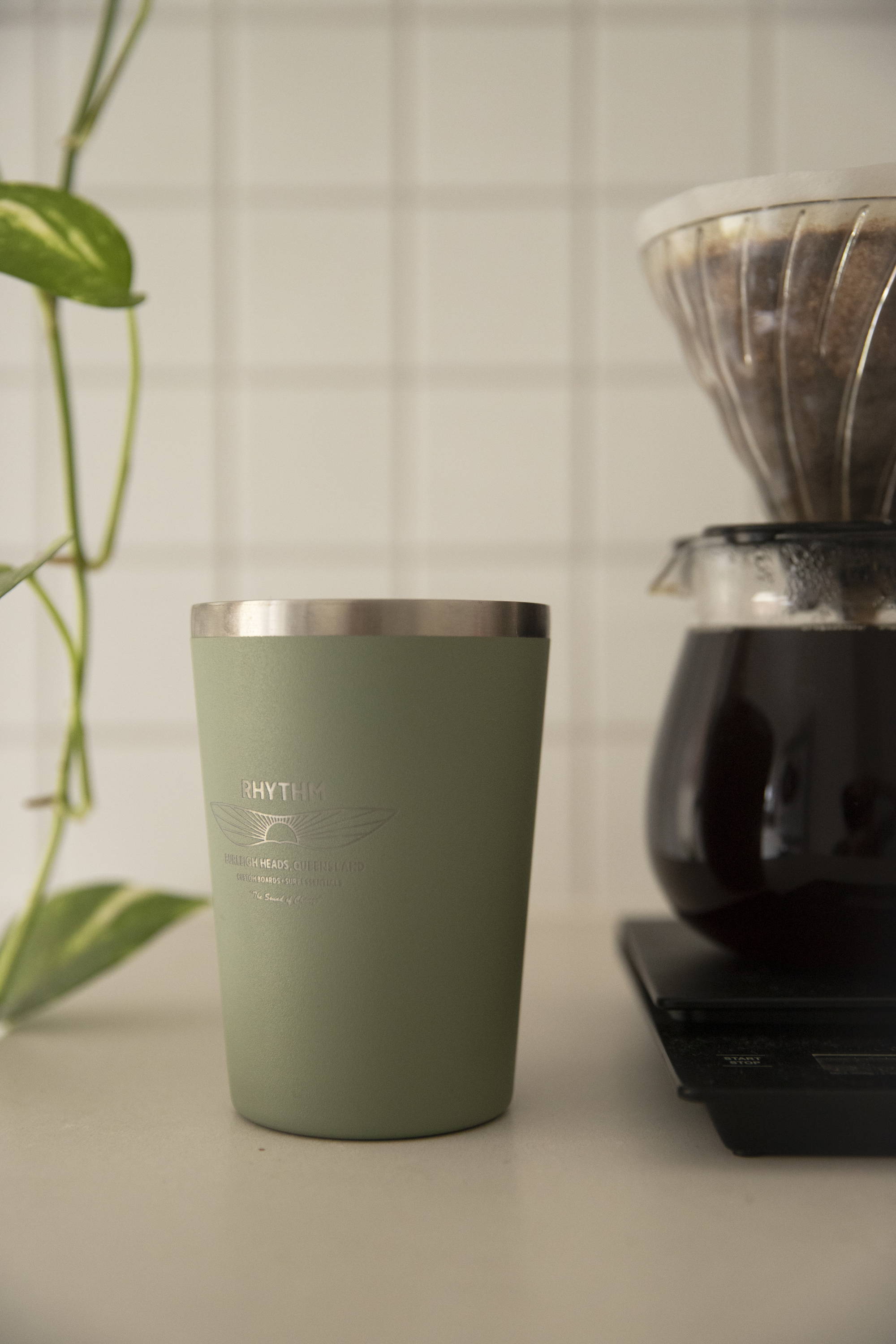 Rhythm: Hey guys, thanks for taking some time out to talk to us. Can you introduce yourselves?
HEY! We are Dylan and Ellie, the founders of Project Pargo.
The story of Project Pargo is an inspiring one, how did you get into this kind-of off the well-worn path travel? There is usually a defining moment that changes your outlook from a one-off adventure to a lifetime pursuit. Can you recall a moment?
Travelling and searching for that un-worn path adventure has fascinated both of us since we were super young, for me (Dylan) listening to stories from my Dad and his mates about their missions in Indo in the early 70's when nobody until them had ever surfed Lembongan and Poppies 1 was still a dirt track in the coconut trees.
For both of us together, taking the slow road in our beloved 4x4 camper living in countless backyards and coastal towns through Mex and Central America wondering what might be around that next headland and actually having the vehicle to get us there really fuelled that fire.
As a collective, Rhythm loves what you guys are doing. Our team at HQ recently received their own custom Rhythm x Pargo insulated coffee cup and everyone is wrapped! We think Pargo & Rhythm are a great fit and we are all stoked to be working with you. Is there anything in particular that excites you about the partnership?
Wow! Thanks for the kind words, it's so good to hear everyone is loving their new cups! We are beyond stoked to partner up with Rhythm. The most exciting thing for us is how many people we can reach together with this collaboration, not only with the filters we will be able to implement with the sales of the PARGO x RHYTHM range but creating more awareness about the world's clean water crisis that is so easy to forget about here in Australia where we can just turn on the tap and have a slurp.. it's not that easy for most of the world.
Travel is a little tricky right now but when we return to some kind of precedented times—is there somewhere on the list you're itching to get to?
Well we were all set to head to the Philippines with a big load of filters just as the world semi shut down with the virus running seemingly wild. So we will be putting that on top of our long list.
How is project PARGO going? Can you give us some stats on where your initiative is at?
It's going great! We are so humbled from all the support we have had in such a short time! Our first trip, 4 months after launching PARGO, was a (small) filter drop, for us to learn the ways. We were able to provide upwards and over 1000 people access to clean water for the very first time.
The Second and Third trips had to be postponed due to the travel bans. We were on track to implement enough filters to help 10,000+ people in need. We are currently working on some pilot programs with Waves 4 Water until the travel bans are lifted and we can get back to being on the ground.
For the readers that are inspired by your mission—after they have purchased their own vessel and one for everyone in the family, what are some other things they can do to support places less fortunate, like the villages of El Salvador.
We would usually say; Travel to these 'remote' or out of the way places/villages, learn how the locals live and help out along the way as much as possible. Try not to just stay in the big hotels, as it's almost impossible to experience the real culture.
-Obviously this is a little harder for us in Australia at the moment, so for now you could donate directly to Waves 4 Water, as we can guarantee your money will go to the people in need, they are amazing and run on skeleton staff and volunteers so there's no wasted $$.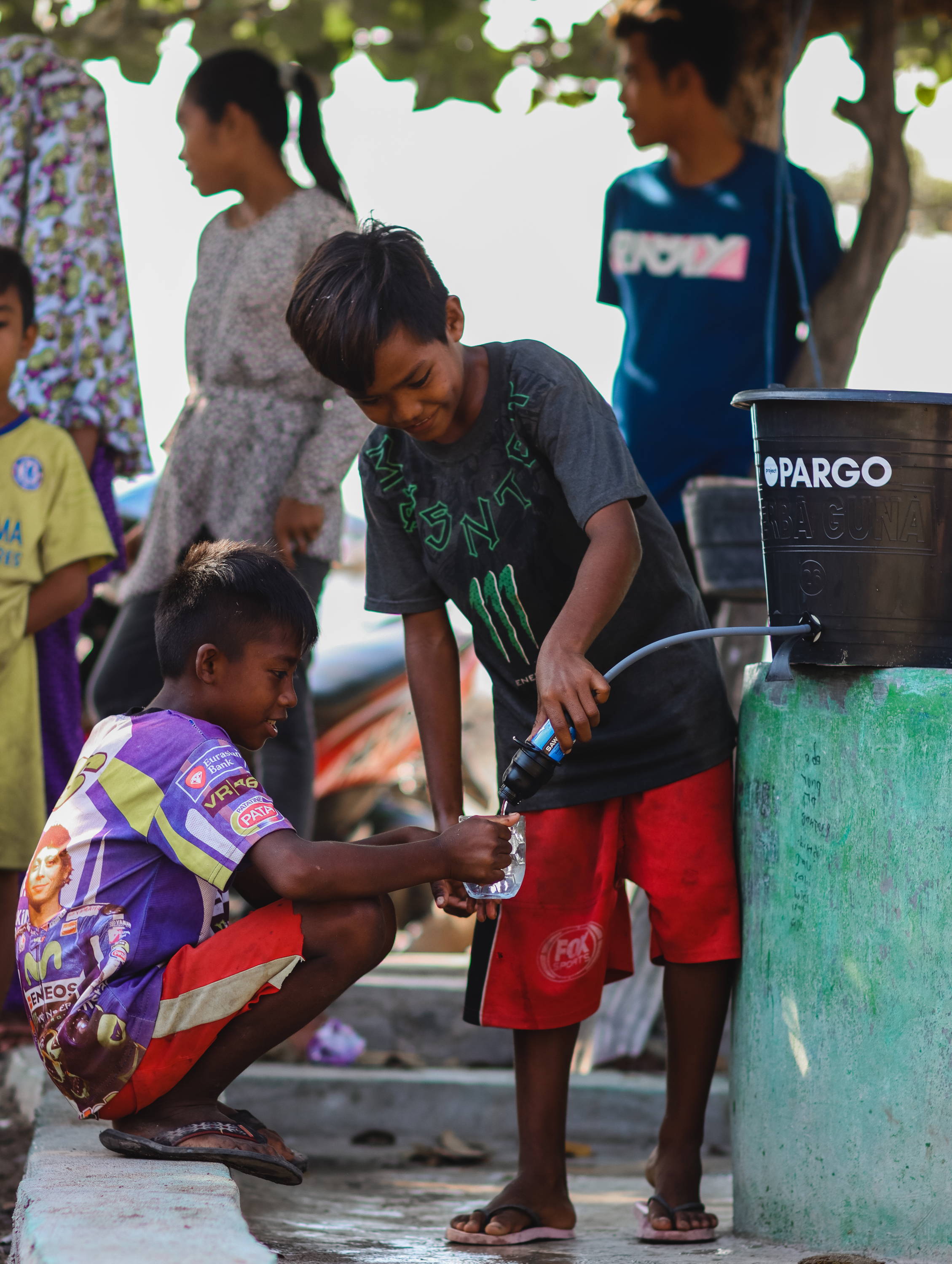 "Our first trip, 4 months after launching PARGO, was a small filter drop, for us to learn the ways. We were able to provide upwards and over 1000 people access to clean water for the very first time."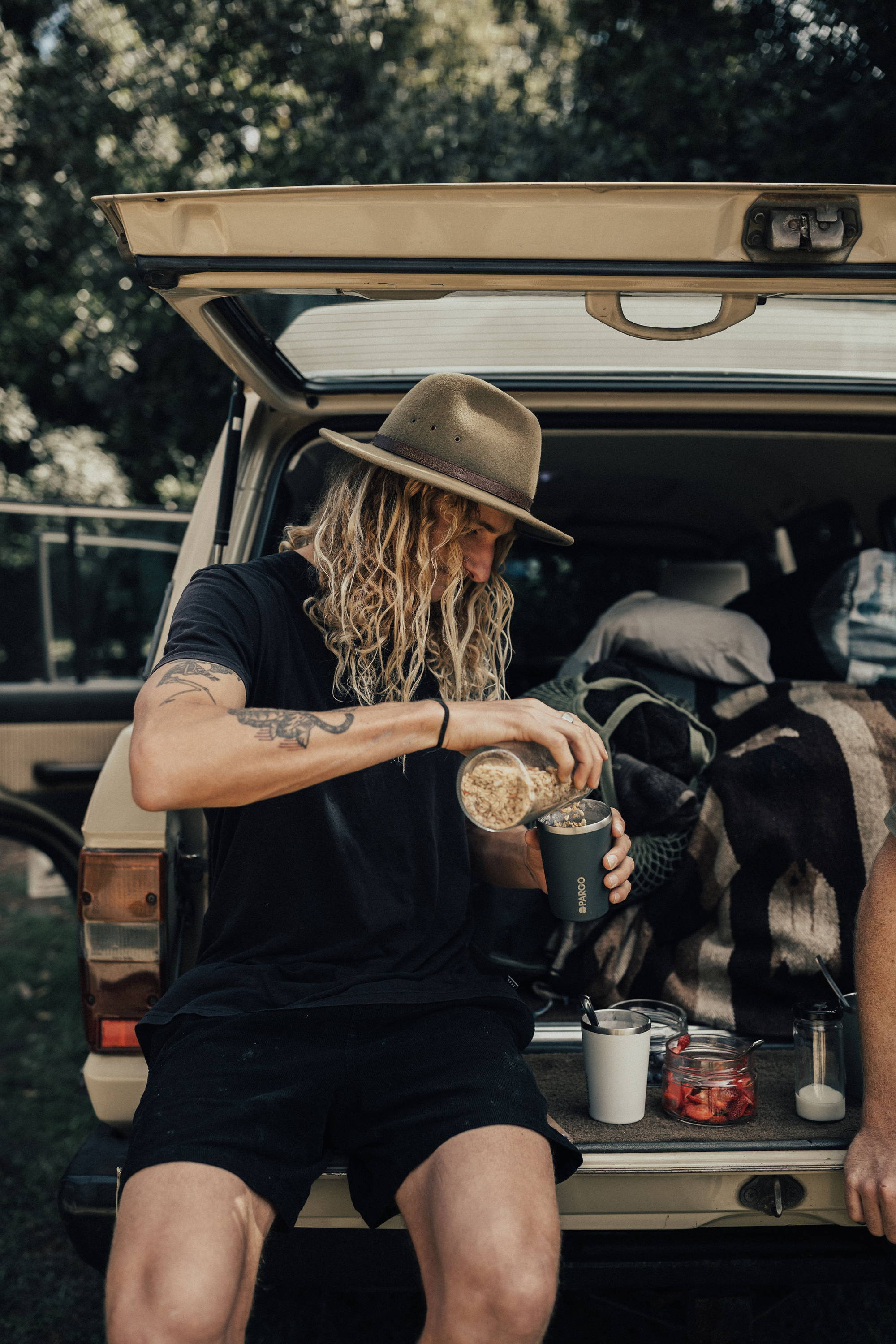 Obviously traveling off the beaten track has its inherent risks & challenges; can you share any crazy campfire stories with us? Any life changing moments? Yeh there definitely a few… After driving 5hrs off-road in the Mexican desert with a couple of Kiwi lads we destroyed a tire in the middle of nowhere, which was all good until we dropped the spare down and snapped off the air valve leaving us fully stranded just as the sun was setting, now with only 3 good tyres to our name, so far from anywhere, and hearing all the crazy stories of Mexican Cartel we wondered what the hell was going to happen next, a few hours into our worry, Santiago a Mexican farmer appeared on his horse wearing spurs and all.
Long story short Santiago took off on his horse and renewed our faith in the Mexican culture, returning with his truck, fixing our tire and even replacing the other back at his ranch just so we had a spare to make it all the way back out to the town to get some new rubber!
Can you give us a sneak peek at anything on the horizon? Any exciting projects or product releases on the way?
Over the horizon and all the way to the land of the long white cloud! We are gearing up for a summer launch in NZ!
As we can't travel just yet, we have been working on some pilot programs with W4W to implement some filters on our behalf. 
Anything else you'd like to add or mention before we let you get back to it?
We started Project PARGO to help the world in more ways than one. To help those who are in need & to reduce the unnecessary consumption of nasty single use plastics. We feel as surfers together we have always been one step ahead in connecting with and preserving nature, because without it we can't do what we love.