Classics Story #010
Randy
Located in the heart of Burleigh Heads, Flor Wine & Grocer is our neighbourhood pit stop for all things wine, fresh produce and eclectic, coastal charm. Owned and run by our friend Randy, whose vision behind the store is making ethically sourced, incredible Gold Coast and Northern NSW products available to the local community.
Amongst his golden child of creative pursuits, that is, Flor, Randy also establishes himself in the artistry world for his signature custom paintings. All in all, we are huge fans of Randy and the mark he is leaving on our humble coastal home - and we wish to explore this more as we take a trip into his world for a day.
Photography by Jake McCann
Randy, hello! Thanks for having us. Let's kick things right off. Tell us a little about yourself, how'd you end up here, founding and running your own wine store in the heart of our buzzing coastal home, Burleigh Heads?
Hey, thanks for coming to visit. Well, I wish I could say that there's a poetic story behind it all… but it's fairly prosaic, really. I grew up on the Gold Coast and spent a fair bit of time eating and drinking with my family and friends. I cut my teeth in working in hospitality at a few of my favourite venues, learned the fundamentals and gradually ended up working alongside some great chefs and inspiring restaurateurs around the place. That led me to meet my business partner Pete. Next thing we knew we had built the shop and filled it with as much good stuff as we could.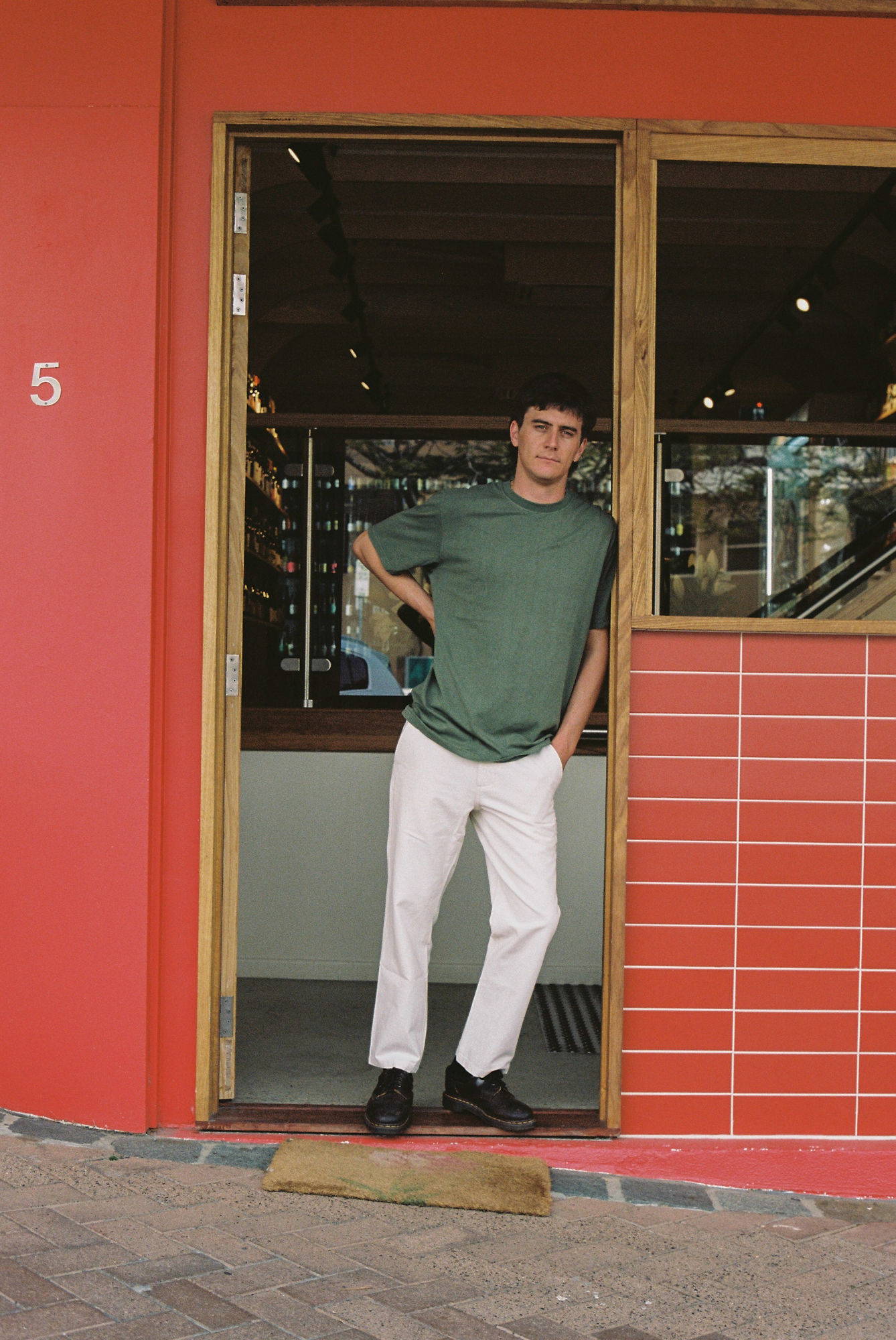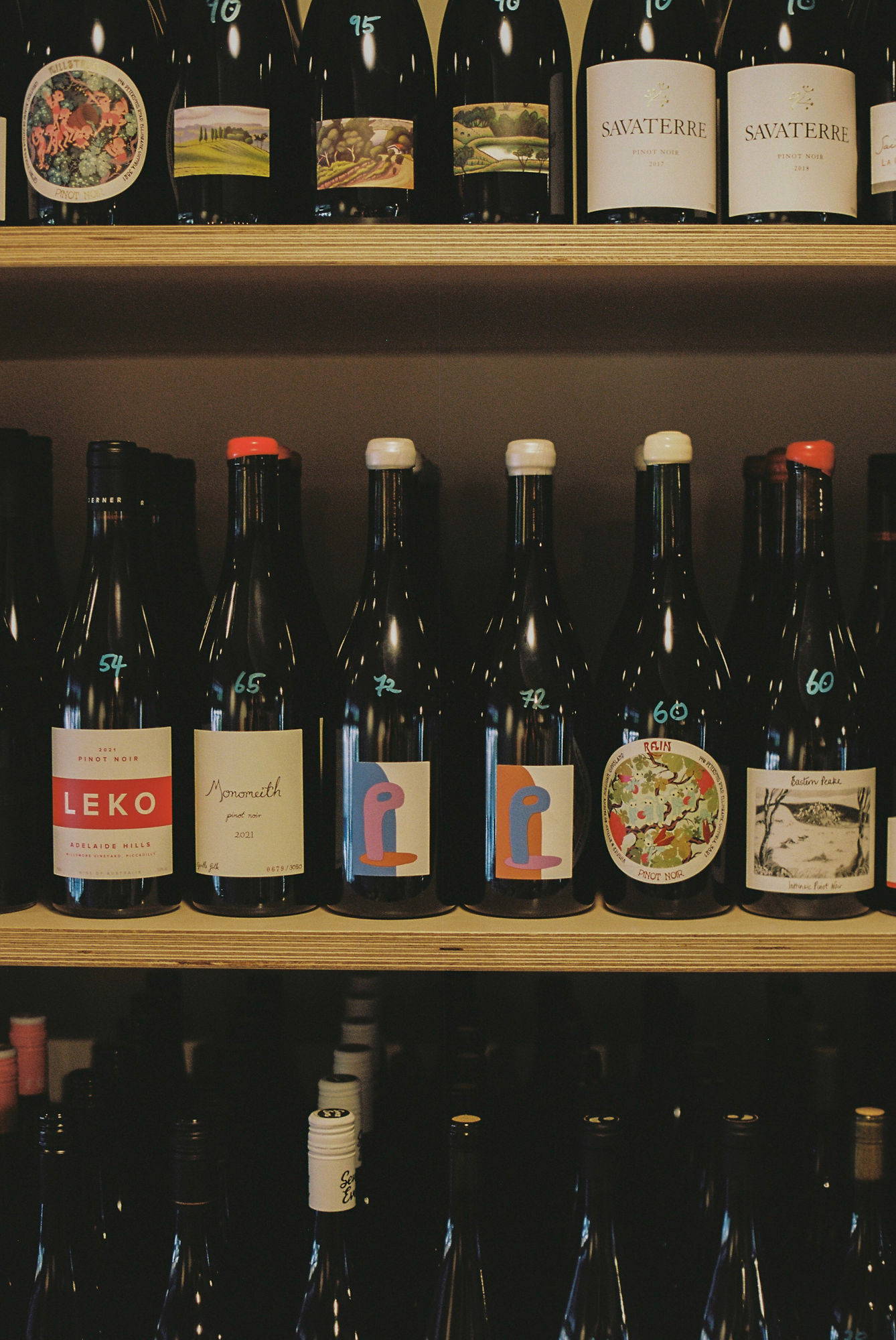 The ol' 'love what you do and you'll never work a day in your life' tale springs to mind when we think of your 9-5. What does a typical day in the life of Randy look like?
It's definitely been a lot of work, but it's totally what I want to do. I've savoured every minute and every learning curve. There's heaps of unglamourous shopkeeper admin, naturally… But there's also the wine. It's great to be constantly trying new things and learning from the people around me in the industry. It's nice to then share that knowledge with my friends and neighbours who visit the shop, that way they can grab a bottle with confidence knowing a little more about what they're drinking. On top of that, most of my time is spent with new customers. There's generally a bottle or two open and always happy to chat shop with whoever's curious.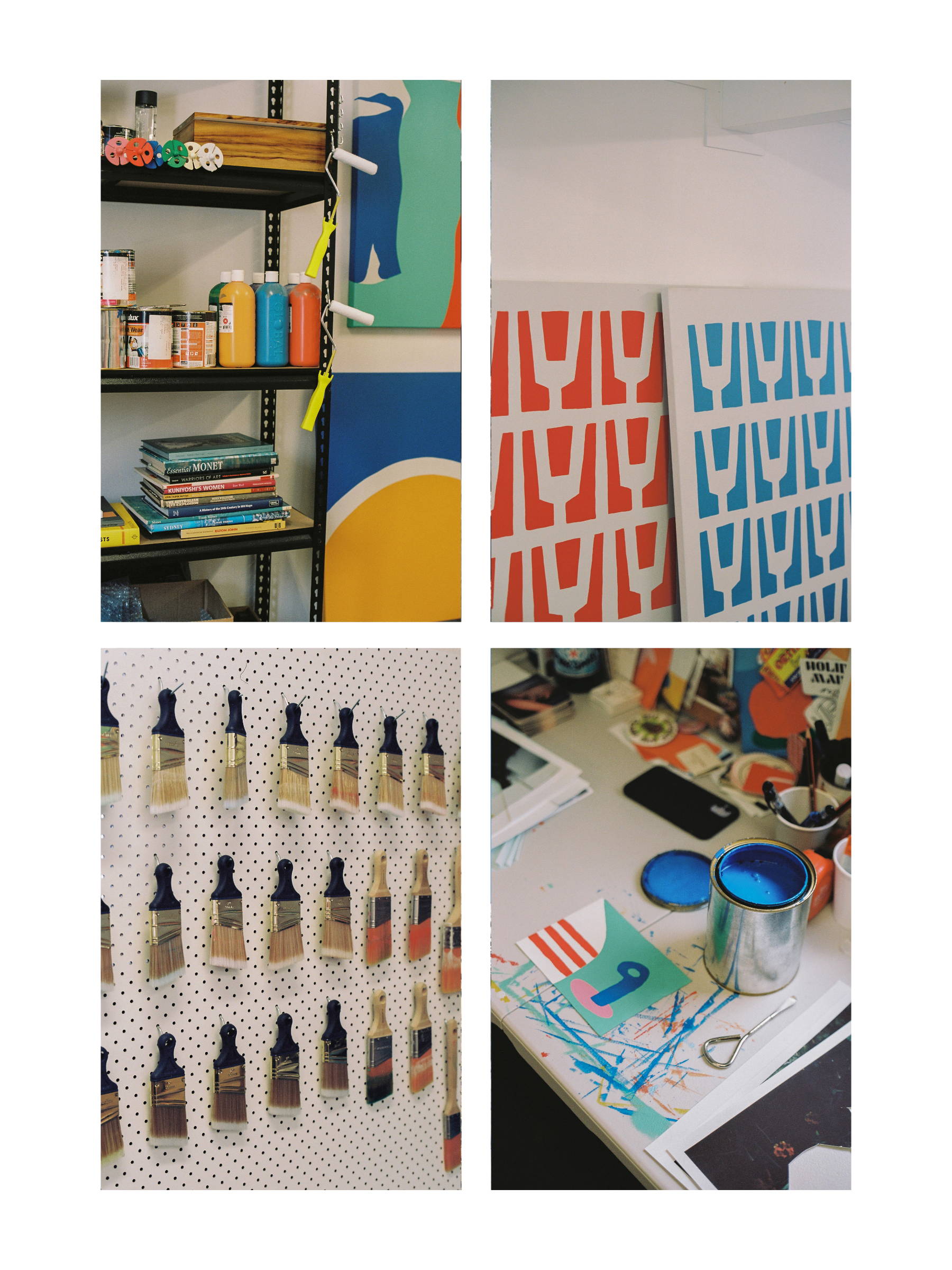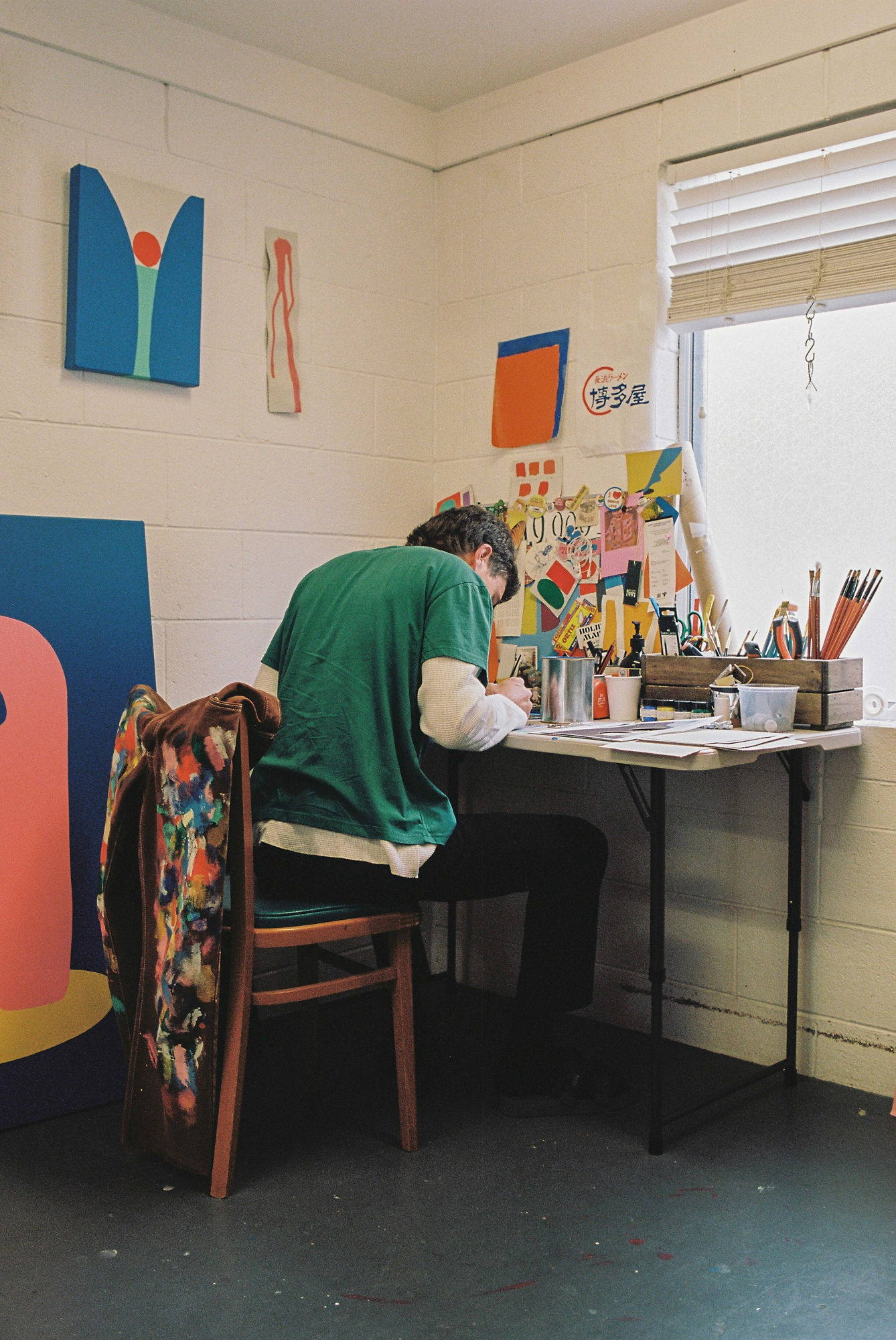 Passing through Flor most Friday afternoons has become a regular occurrence for the Rhythm crew, and frankly, it's no wonder. Making a selection from an eclectic assortment of wines and locally sourced produce is our idea of heaven. Outside of this, this space is a really nice place to be. Tell us, what inspired the charm behind Flor's design and the iconic red tiles?
Big shout out to Ben at Ajar Studio for the incredible design work on the shop. I sort of gave my two cents worth with colour and feel and Ben did the rest. The main idea was for the outside world to have an interaction with the inside of the shop before you even walked through the door.

As for the red tiles, I just wanted people to see the shop. Plus I love bold shopfronts.
Alongside Flor, we also find your name thrown around the world of artistry, specifically your custom paintings. Your work hanging on the walls of homes amongst the crew here at Rhythm, personalised to their liking. All in all, we are big fans of your art and we're eager to walk our readers through a visual journey through your studio, where the magic happens. We see the adoption of a cul-de-sac symbol throughout most of your pieces, would you mind sharing with us the vision behind the signature trademark?
It started off as this recurring shape that I would constantly be using over-and-over again with print making and eventually, when I began to lean into painting I realised that it was something I could play on with symbolism. It essentially became this obscurity of home and you can always come back to it.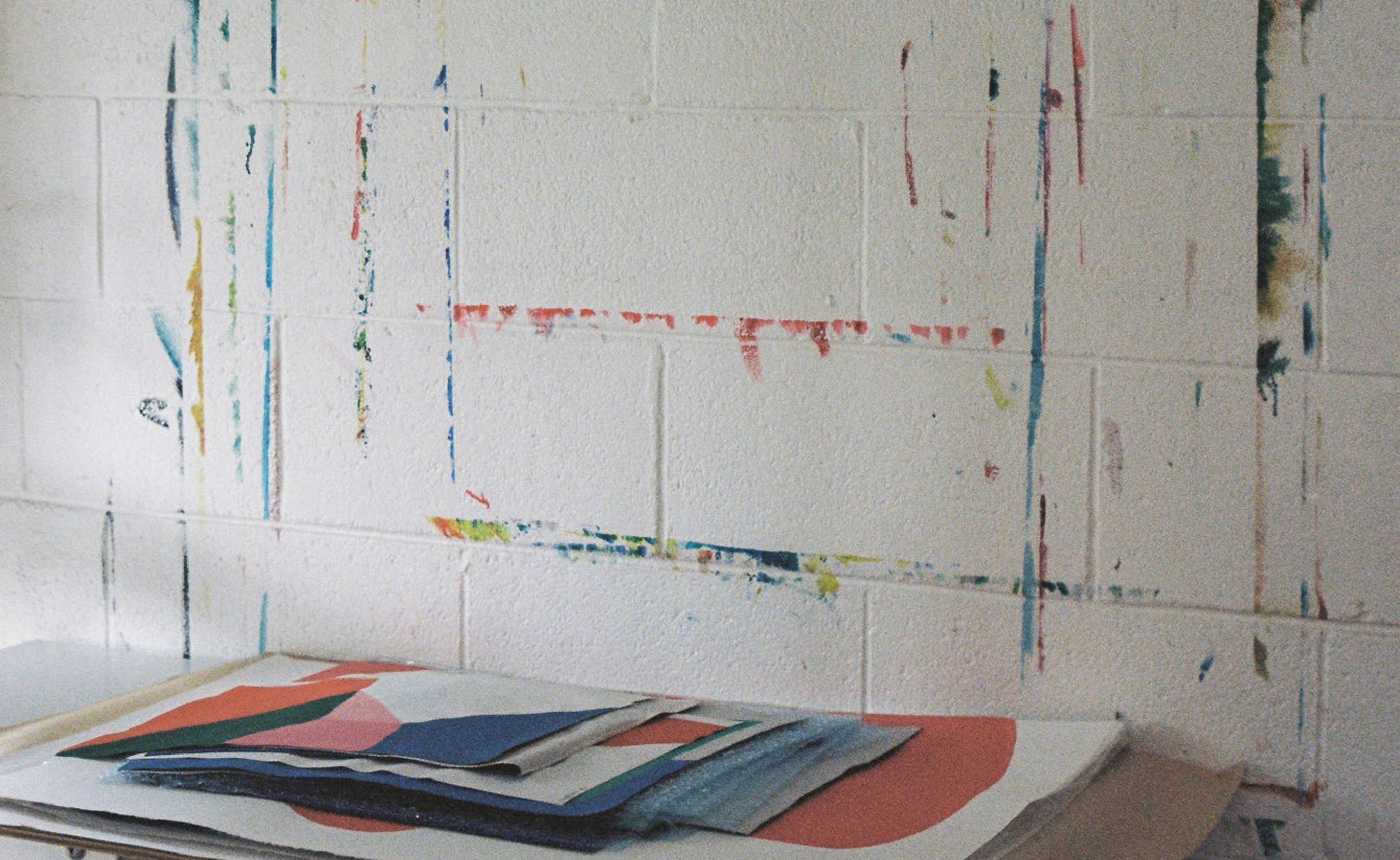 What are you reading / listening to at the moment?
Reading: The Old Man and The Sea
Listening:
Showcase - Junior Delahaye
Giligan Moss - Gilligan Moss  
Had to come back wet - Roger Fakhr
Favourite drop at the moment?
I've been drinking some great stuff from Jura lately. Mostly Chardonnay and Poulsard
Where will we find the next Flor?
Stay tuned
If you could describe your style in three words, what would they be?

This is the hardest question by far.
@florgrocer @gud_thanks_ronnie