In Tasmania with Nick Green
As we highlight our Classics collection; thoughtfully designed to be our tried and tested styles and made purposefully for like-minded individuals that share an interest in the Rhythm lifestyle, we celebrate the creative community of individuals and friends that inspire and pioneer in different avenues and fields.
I remember meeting Nick across the Pacific in the small town of Sumner on the north island of New Zealand. It was the Single Fin Mingle, the world was open, and we were all there enjoying three days of surfing and jazz, late nights, a handful of beers and countless laughs. I was familiar with Nick's work prior to then; his dark and moving images of the Tasmanian coastline and oceans constantly triggering an appreciation for this place so close to home and for mother nature herself. We shook hands and soon the only memory I had was how humble and kind the man behind the @nickgreenphoto curated page I'd followed really was.
We caught up with Nick at his home in Tasmania to chat more about what he has been up to of late, the publications continuing to stack up on his sideboard with his name on the bind, setting up his new home and where we might see him in a post-pandemic world.
Photographs by Kishka Jensen
Interview by Jake McCann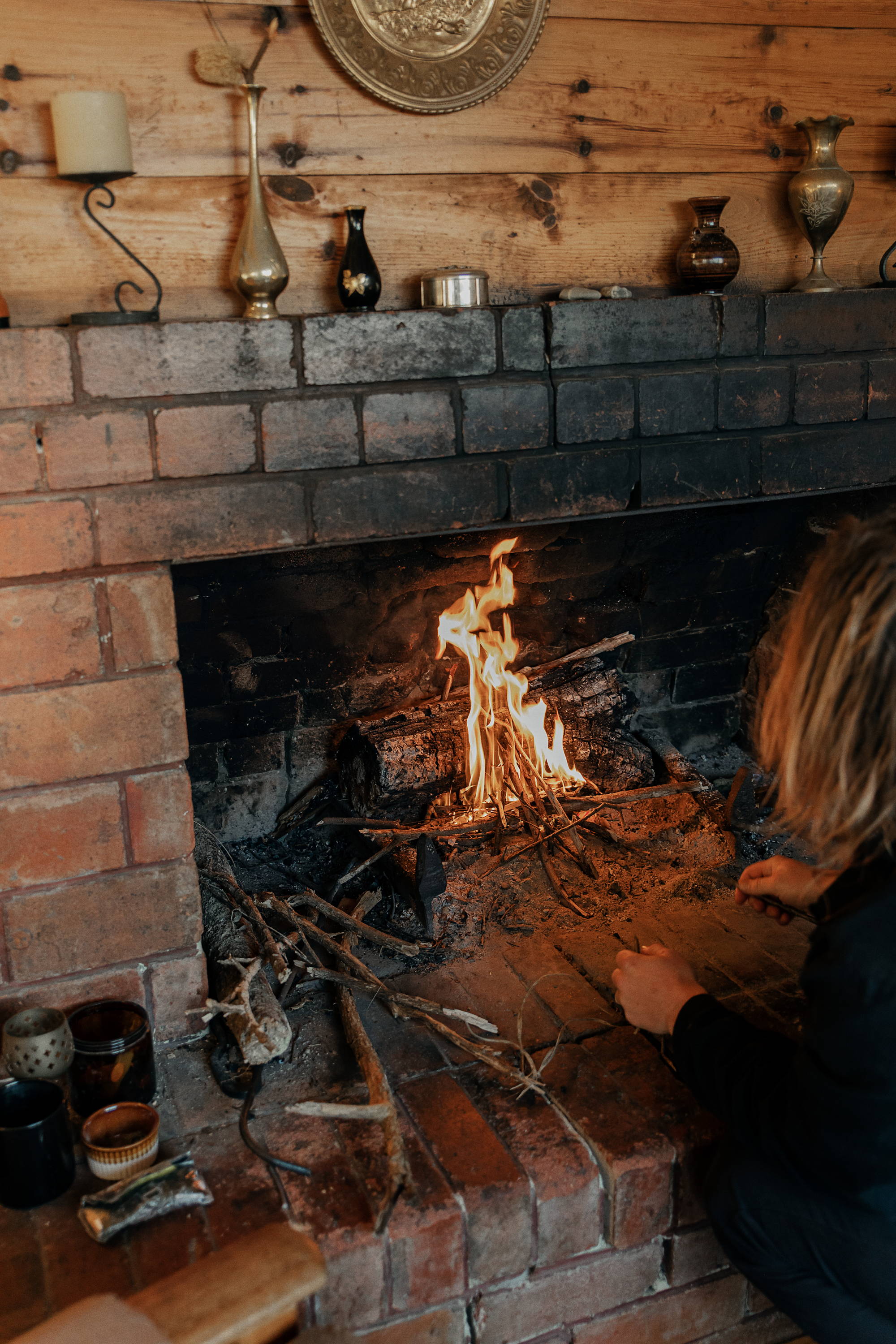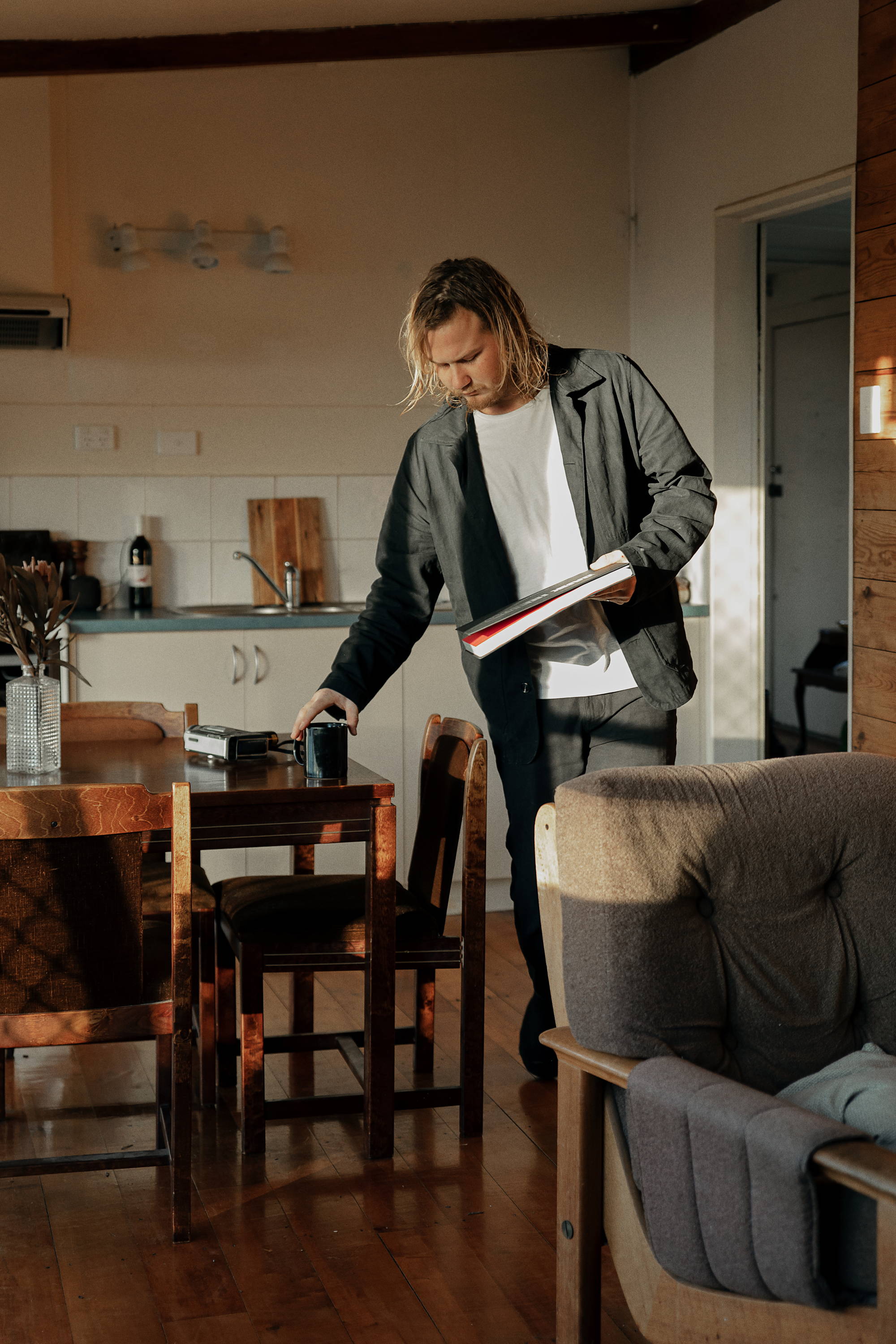 Through all of this pandemic and pandemonium I can imagine it's been nice being situated down in Tasmania away from it all, how have you found it all?
Right before the pandemic started it felt like my photography career was moving forward pretty quickly, all of a sudden I was travelling a lot and getting job offers from all sorts of different paths and to be honest it was super overwhelming. I found myself at this weird crossroad where I was trying to figure out what were good career choices verse what it was I actually wanted to do. I think sometimes when the ball is rolling quickly it's hard to differentiate those two things, you don't want to lose momentum so you find yourself saying yes to everything and there's not as much time to reflect on your choices or your work. I've always believed it's important to take on as many opportunities as you can, to fill your life with a variety of knowledge through experience, adventure and spontaneity but I was struggling to establish the difference between opportunity and the never ending lust for more.
So when the pandemic hit, it was kind of a massive sigh of relief for me, personally. I no longer felt like I 'needed' to be doing anything, whether that be traveling or hustling for jobs, like most of the world, I was given (or some would say forced to) the opportunity to take a step back and actually reflect on what it was I had achieved and better yet, what it was I wanted to do in the future. As far as how Covid life has been down here in Tassie, I constantly remind myself how lucky we are, we have had it so good compared to so many. Right before the lockdowns I'd managed to save enough coin for a small deposit on a house down the Tasman Peninsula so I've basically just been chipping away at that, its an old 60's shack on the beach with lots of character, but needs some work. It has an open fire place so most days you'll find me perched up in my chair by the fire. Other than that, just been working on a bunch of personal projects, surfing heaps, doing a fair bit of art, reading, cruising with mates, Covid life in Tasmania is not too bad.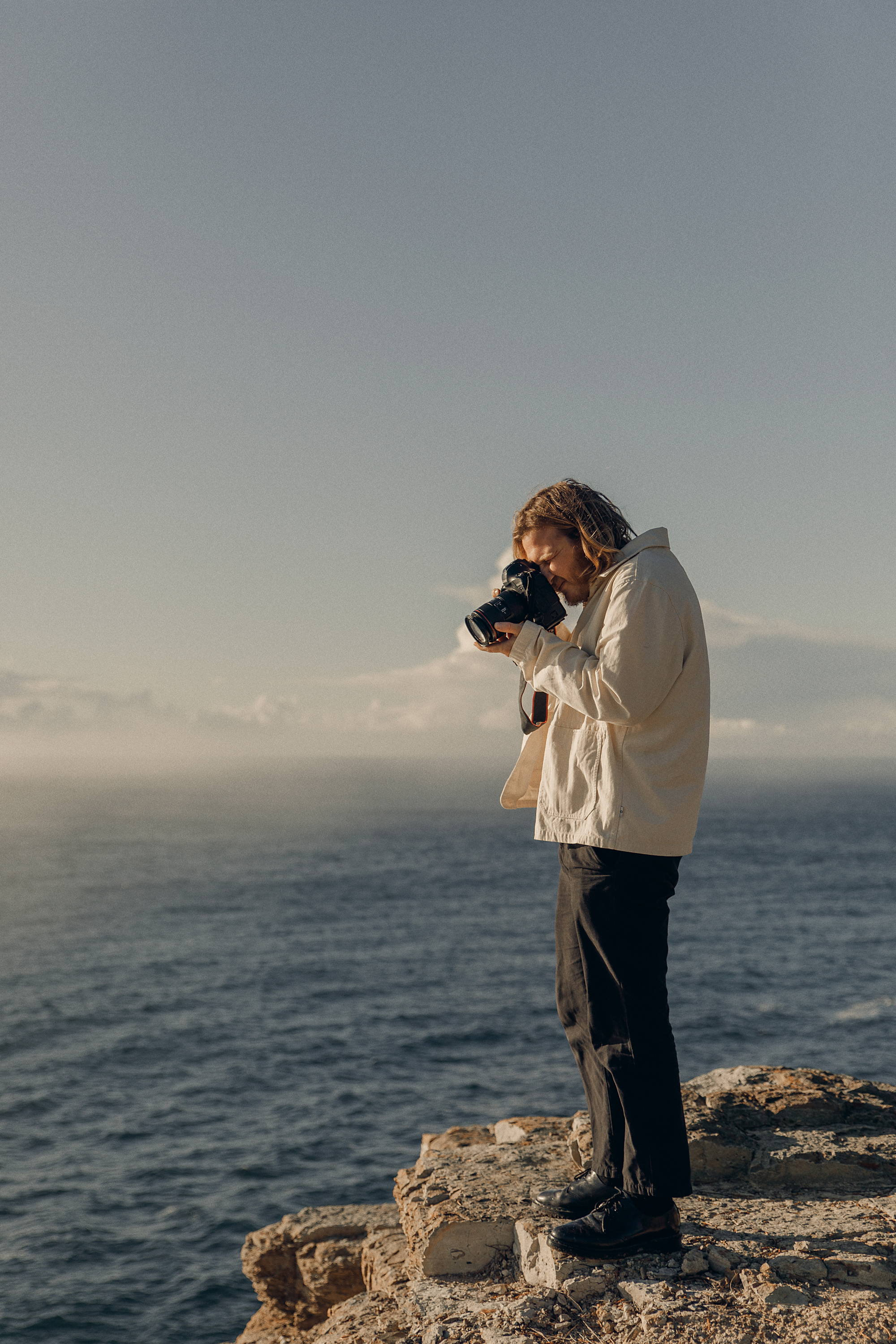 "Right before the pandemic started it felt like my photography career was moving forward pretty quickly, all of a sudden I was travelling a lot and getting job offers from all sorts of different paths and to be honest it was super overwhelming"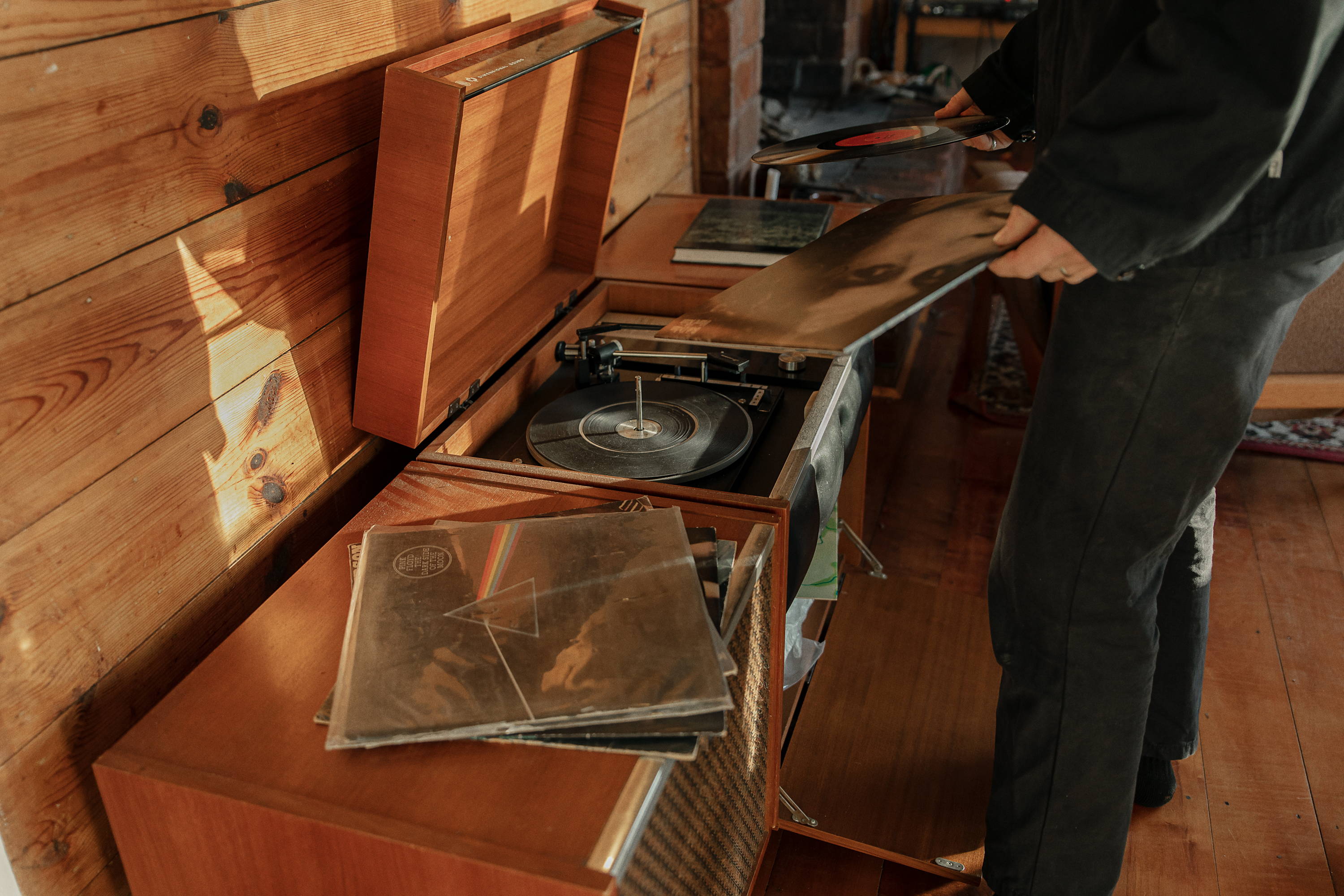 You seemed to have kept relatively busy during the past year launching the new 'Dark Hollow' publication just recently, how did that all go?
Dark Hollow project was a big one, but it was also the fruits of a few previous years work. We had been chipping away at that for some time, I think it kind of needed some time and Covid allowed us that to be able to focus our energy onto something we had wanted to do for a while. But yeah, the response was crazy, Dion's surfing is obviously so insane and he has had such a huge following for some time now, so I kinda knew that it would do well regardless of the imagery, but some of the images in there are some of my proudest surf images to date, so it's amazing to see them printed the way I imagined and have a tangible copy of some really special memories. We got 1,500 copies printed and only have a couple hundred left which is insane, if you want to grab one go to: www.darkhollow.co
In the same breath you also recently acquired a new home and have been in the process of tackling that. What are your plans with the Tasman Cottage?
Yeah the whole process has been so fun! If you told me 2 years ago that I would own a house I would have laughed in your face haha, it wasn't on my radar at all.. but a couple of things happened I guess, I earned some decent money shooting over the last little while and knew I didn't want to watch it go to waste,
I don't how long this photography thing is going to be paying the bills so it seemed smart to put my savings into something and with how things were going with Tasmanian house prices I knew if I ever wanted to get in the market now was the time. I lived in my van on and off down the Tasman Peninsula for the better part of 2 years, it's the place that I feel properly encapsulates the true essence of Tasmania. So it made the most sense for me to buy down there. My dream is to one day start a gallery, but I'm also not at the stage in life where I want to run a gallery full time, so for now my plans with it are to create a space that not only I feel inspired in, but also hopefully brings inspiration and creativity to other people as I'll be opening it for accomodation for 6 months of the year.
It's inspiring see you achieve all these goals, so it beckons the question of what you're planning next?
My to do list is never ending. More so than ever I feel inspired to pursue all of the passions and interests that life throws at me. But at the same time, I'm trying to allow myself to be comfortable when not achieving or doing as I think too often we are judged on what's next. I'm extremely grateful for all the amazing opportunities I've been given in life so far and can't wait to see what happens next.