Bradley King will make you smile, money back guaranteed.
Superficially, you might think you've got Mr King all figured out. A surfer with a love for alternative crafts, lead guitarist for touring band and an artist whose long blonde hair makes front rows flutter. Yes he ticks all the boxes but trust me there's no one quite like Bradley. Like a modern-day Peter Pan, Bradley has put a hold on his ageing and is instead filling his time on one enchanting adventure after the next. Although he's not living in Neverland, the mythical lands of New Zealand which Bradley calls home to provide him with an abundance of outlets to practice his pleasurable pursuits.
All adventures aside it's when Bradley puts his pen to paper that his colourful creativity takes over and he is truly playing in a Disneyland where anything's possible. So many creatives suffer from blockages, Bradley is like a leaking tap with new idea's constantly dropping onto his page. His playful penmanship has become his signature and he is able to fill his artwork with an energy that pops off the page and will make you smile - just like the man himself.
In light of the of Bradley's latest collaboration release with Rhythm, we thought we would check-in, see what the man has been up to during strict New Zealand lock-down laws and the inspiration behind his custom four piece collection.
Interview by Ambrose McNeill and photography by Montana Purchase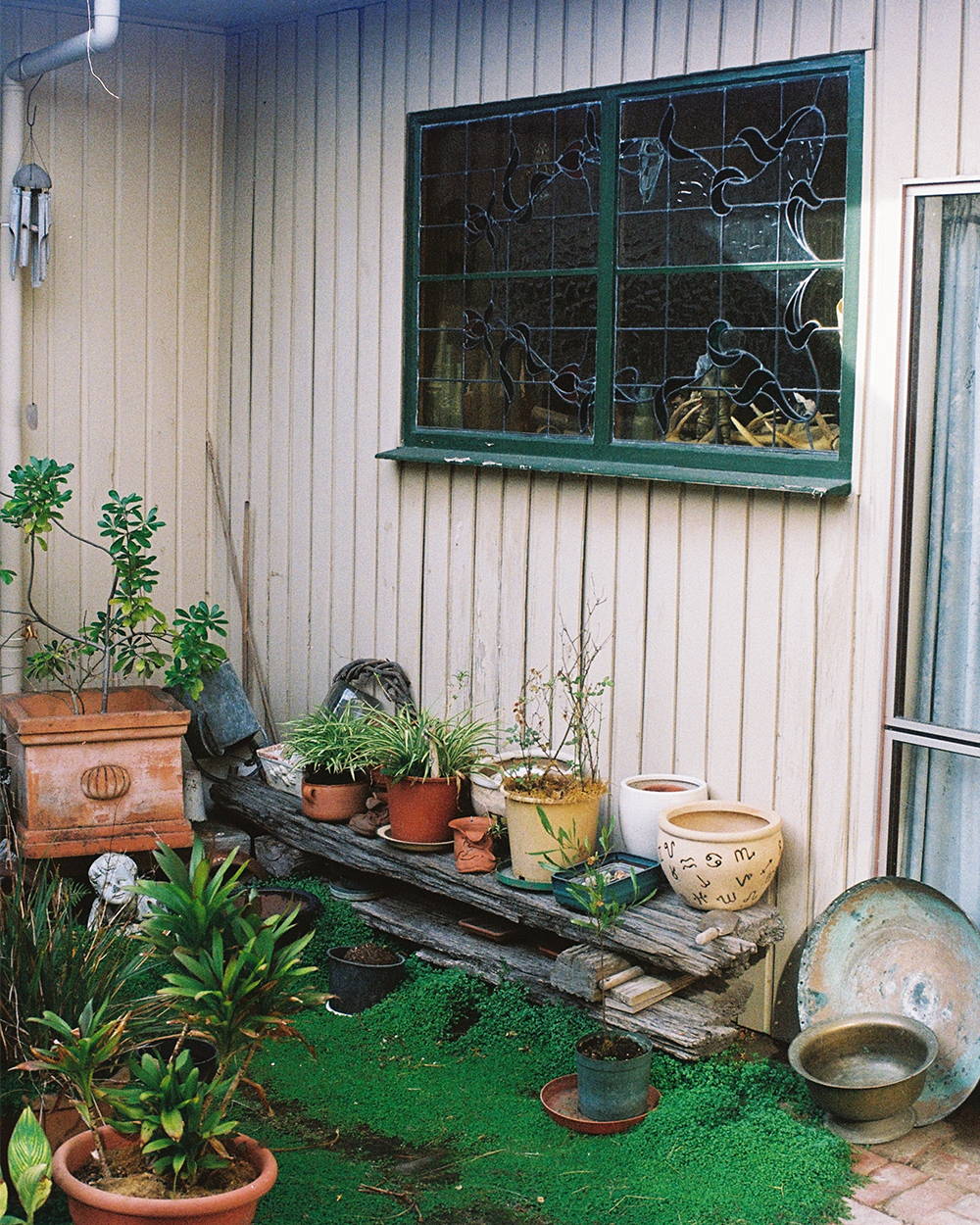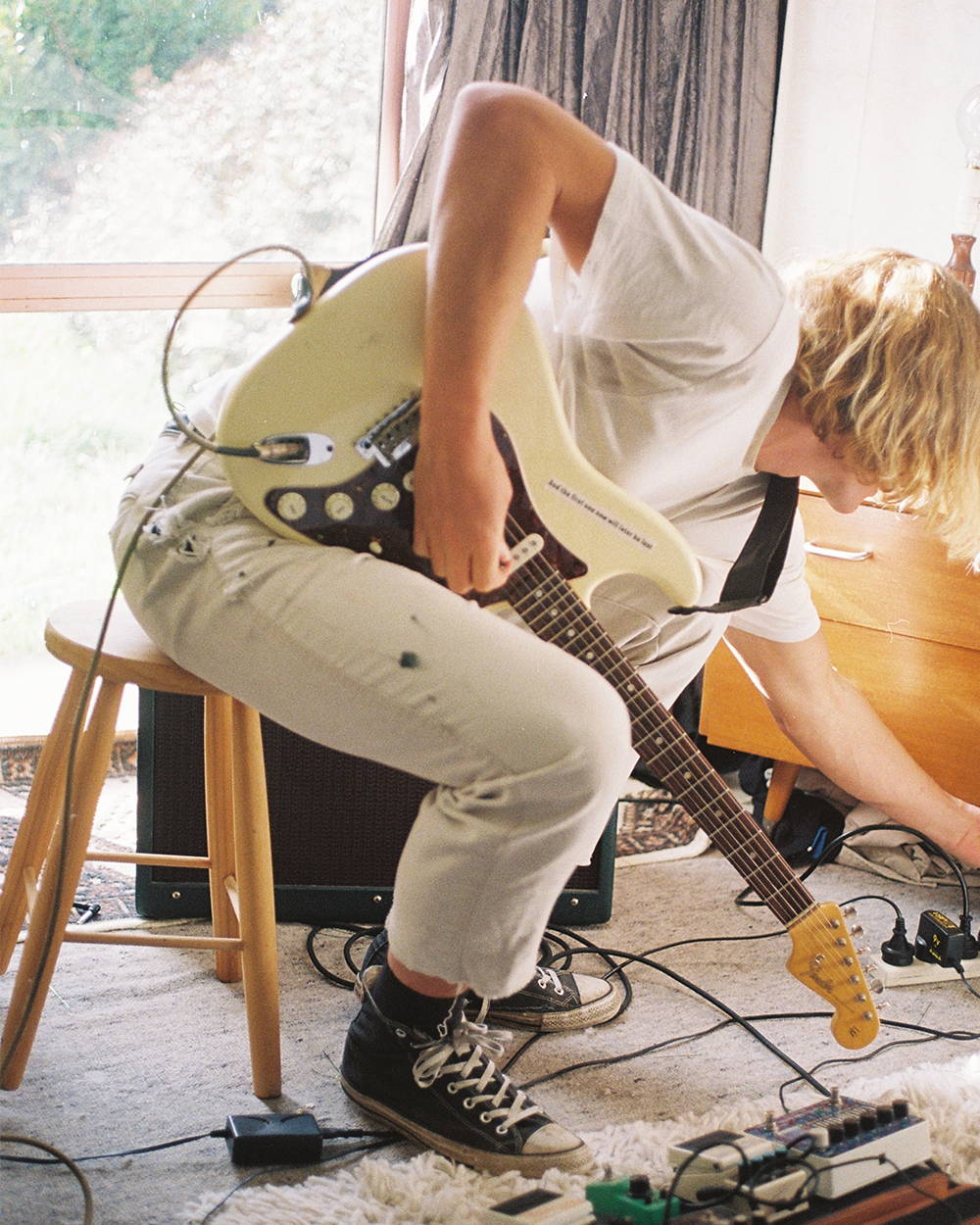 Hello Bradley, thank you for taking the time to chat in these unprecedented times. Firstly, how has your health been of late, any flu-like symptoms?
No no I'm feeling great. 2020 is the year of no colds. I'm not catching a cold this year.
That's really great to hear. Obviously its been a wild few months being locked down here in New Zealand, how have you found it and how have you been passing the time?
I've really enjoyed the lockdown, I have, It keeps me out of trouble and I hope we continue to slow it all down a bit. Although I would like to go out dancing. As for passing the time, I've been taking the clock off the wall and passing it to my father.
Bradley, for as long as I've known you, you've always been a very well rounded individual. I mean surfing, art, music, cooking delightful meals, I would go as far as saying you're somewhat of a renaissance man – what are your ingredients to the recipe of life?
Being my boss's third arm.
What does that mean?
It's like when you've got two arms occupied and you need another arm to help. I'm that other arm.
 As for the ingredients?
Well, you listed most of them – surfing, art, music. I would also say the people who we are in the company of/surround ourselves with; are our greatest asset....and a good pair of boots (eight pairs to be precise - a lifetime of boots). Also to not be afraid of going through a phase and enjoying nostalgic pleasures especially ones brought on by your senses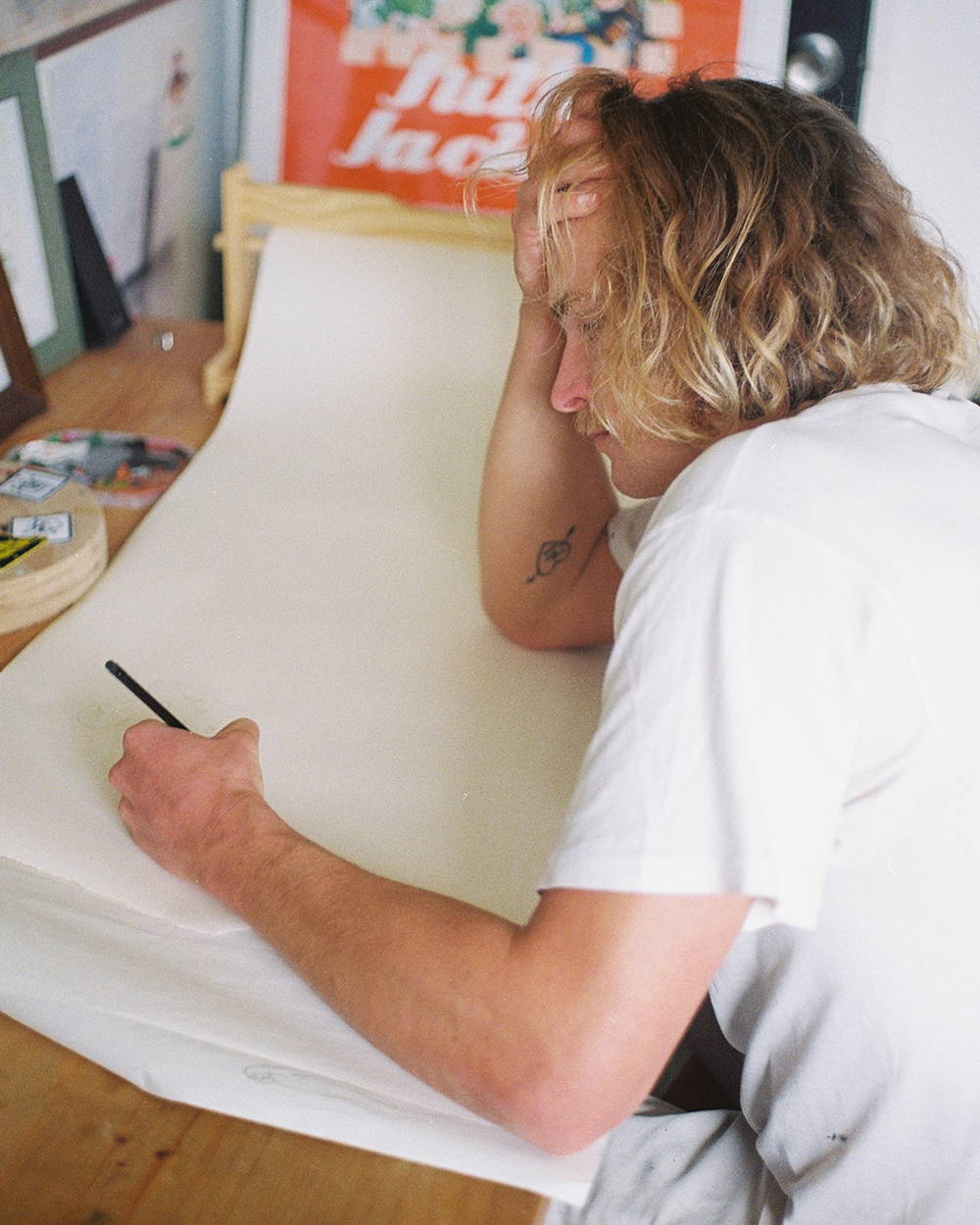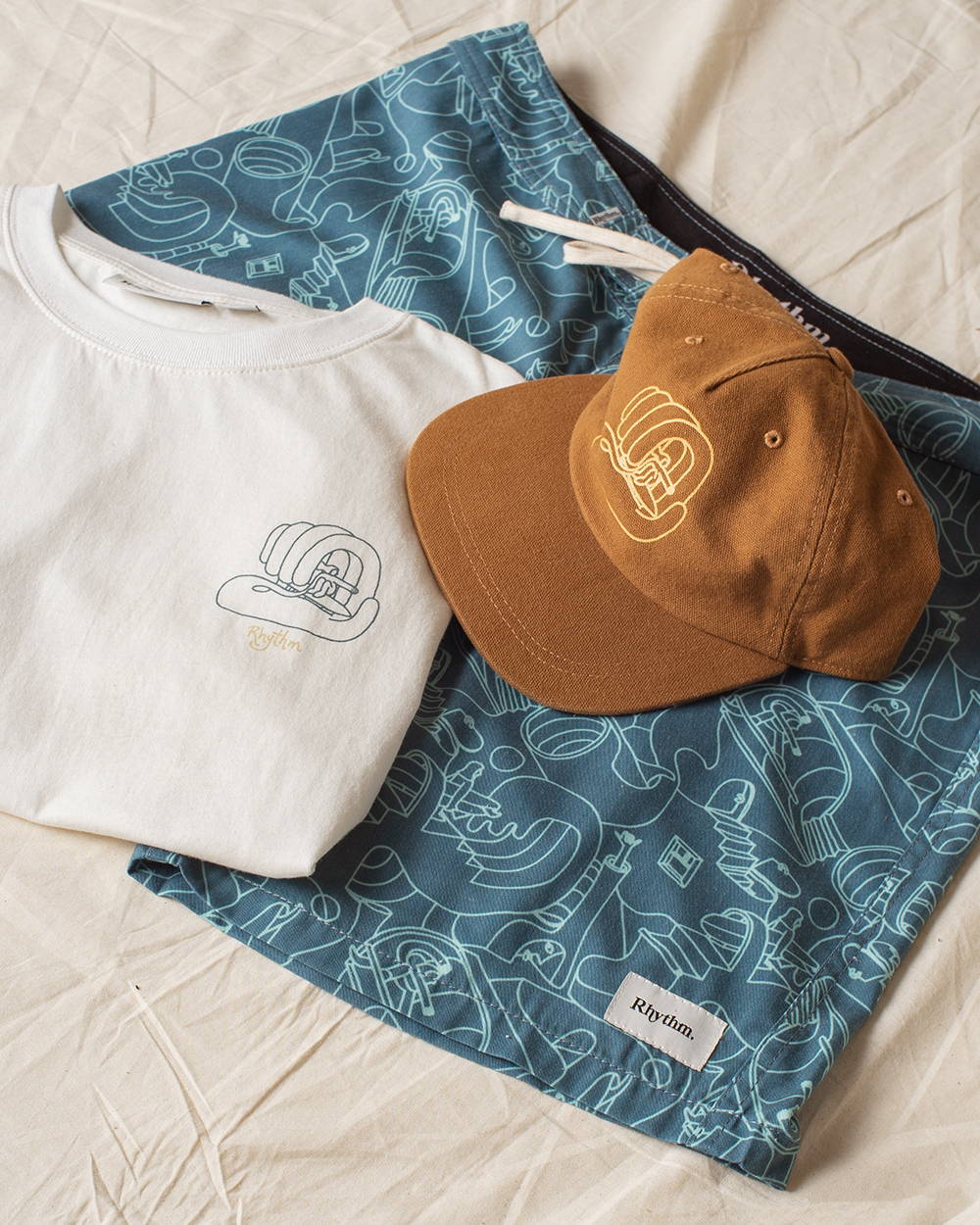 Interesting. As people age, they tend to magnetise towards their key interest in their lives, of which you have many. However, it is evident you have natural talent and leaning to artistic pursuits, where was this born?
That's a good question of which I could discuss over many biscuits. I think we are all inherently very creative, and sometimes it won't let you forget that. In the Lineage, my Dad was a draftsman and used to draw up maps and do all the typesetting for maps and so on and Mum would do a lot of creative writing which as kids we would also colour in. I guess it was born out of them, who taught me all the motor skills to give it a go. They have stories of a time and of travels that will always entertain and spark wonder for me. We grew up in a very DIY household and we had to work with what we had. This is pretty fun when you were living next door to the back fence of a dumping ground. Technology didn't feel so prolific in the 90's so getting creative was a good way to harvest a day.
I also have three older brothers who are always inspiring to me and definitely influenced me throughout my teens and still today. From choreographing a dance routine for my high school concert, building the most wild huts, helping me get my projects done on time and taking me places I would only be able to see through the curious adventures led by a charming pack of bigger brothers.
You can read about it in my memoir.
I'll look forward to it. As an artist what projects bring you the most satisfaction?
Ones that have a good timeline to fit around a pretty uprooted schedule. The ability to explore lots of ideas as I love coming up with ideas and sketches, the execution part can be frustrating and dash motivation but I think a lot of art and music gets like that. It's a process. It's the vibe.
Marvellous and what inspired the work for your Rhythm collection?
Projects as above that allow me to get the ideas out. Producing art and drawings for The Single Fin Mingle (the southern hemisphere's most jovial surfing party) has allowed me to explore how much I can hug out of a surfing theme 6 years on the trot and years still to come. I really enjoy recently doing drawings like a double entendre/whimsical theme. A simple approach to a playful idea.
There is no one Inspiration, it's just the vibe of the thing. It's all part of it, this is what I'm getting at. That's my point. Again, it's the vibe of it. In summing up, it's the constitution, it's art, it's community, It's the vibe. And, ah. No that's it, It's the vibe.
Finally, you're a mystical creature I know, but what insights can you give us to what the future holds for Mr King?
Haha do I make those sort of plans? The present is pretty wild and full of surprises. As we've all seen our yearly schedules pack their baskets and hitch off. I'd like to find out where they set up camp. Work on some personal projects dear to my heart. Occupy a good chunk of time chatting to our ole mate Toddy. Buying the right Delorean and checking out 1985 and other years.
But everything is subject to change, ya know... Apart from chatting with Toddy.
Visit Brads website to see more of his work over at bradleyking.nz