There's a beauty and an authentic quality to shooting on film that we love here at Rhythm.
One of our favourite local photo labs on the Gold Coast, Shibui Film is co-owned by Brooke Davies, a dear friend of the brand and the photographer behind our latest Womenswear Breeze Collection.
We sit down with Brooke to talk all things film, where she get's her inspiration from and what advice she has for anyone interested in getting into film photography.
You can find more of Brooke's work on Instagram here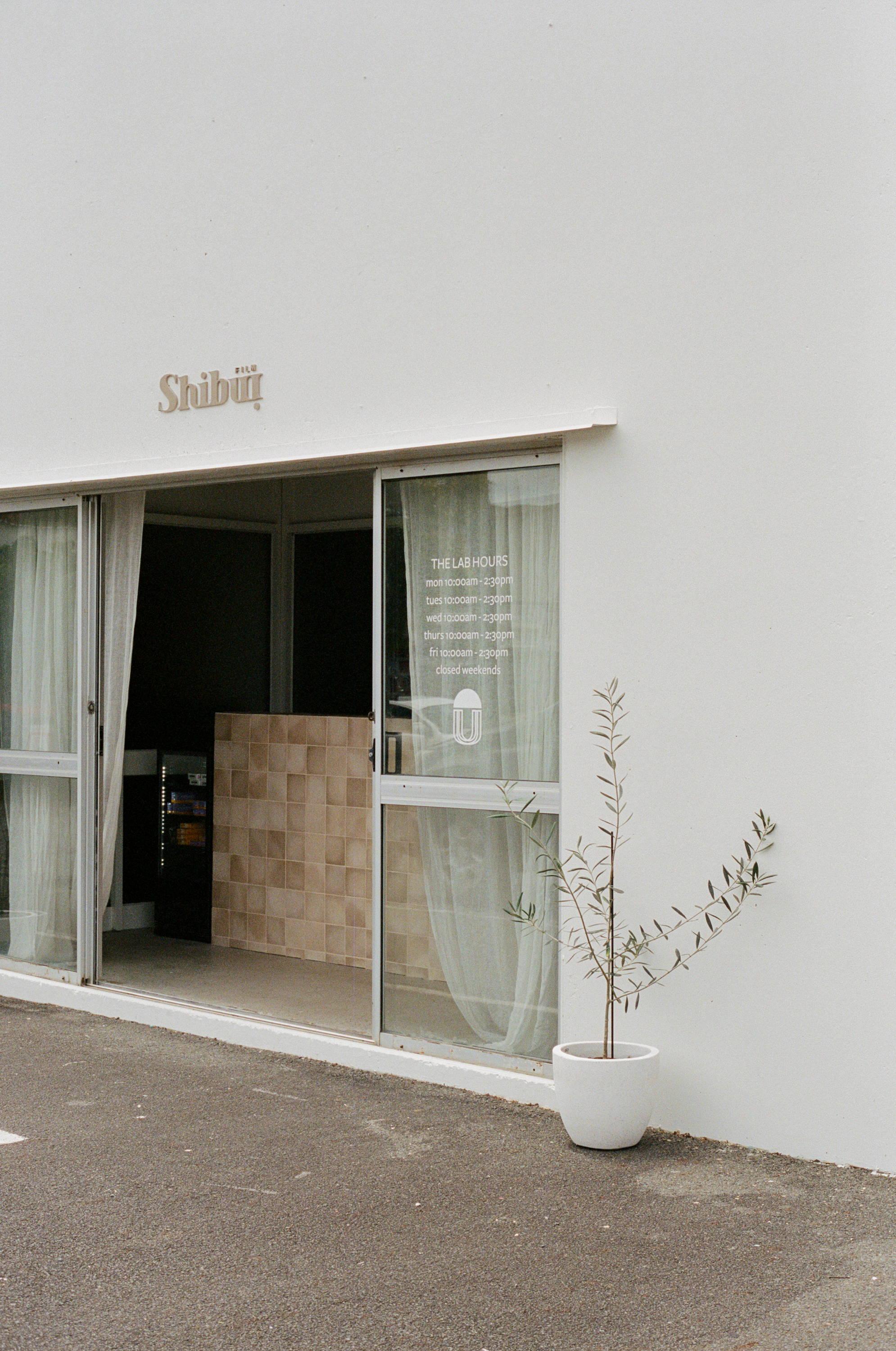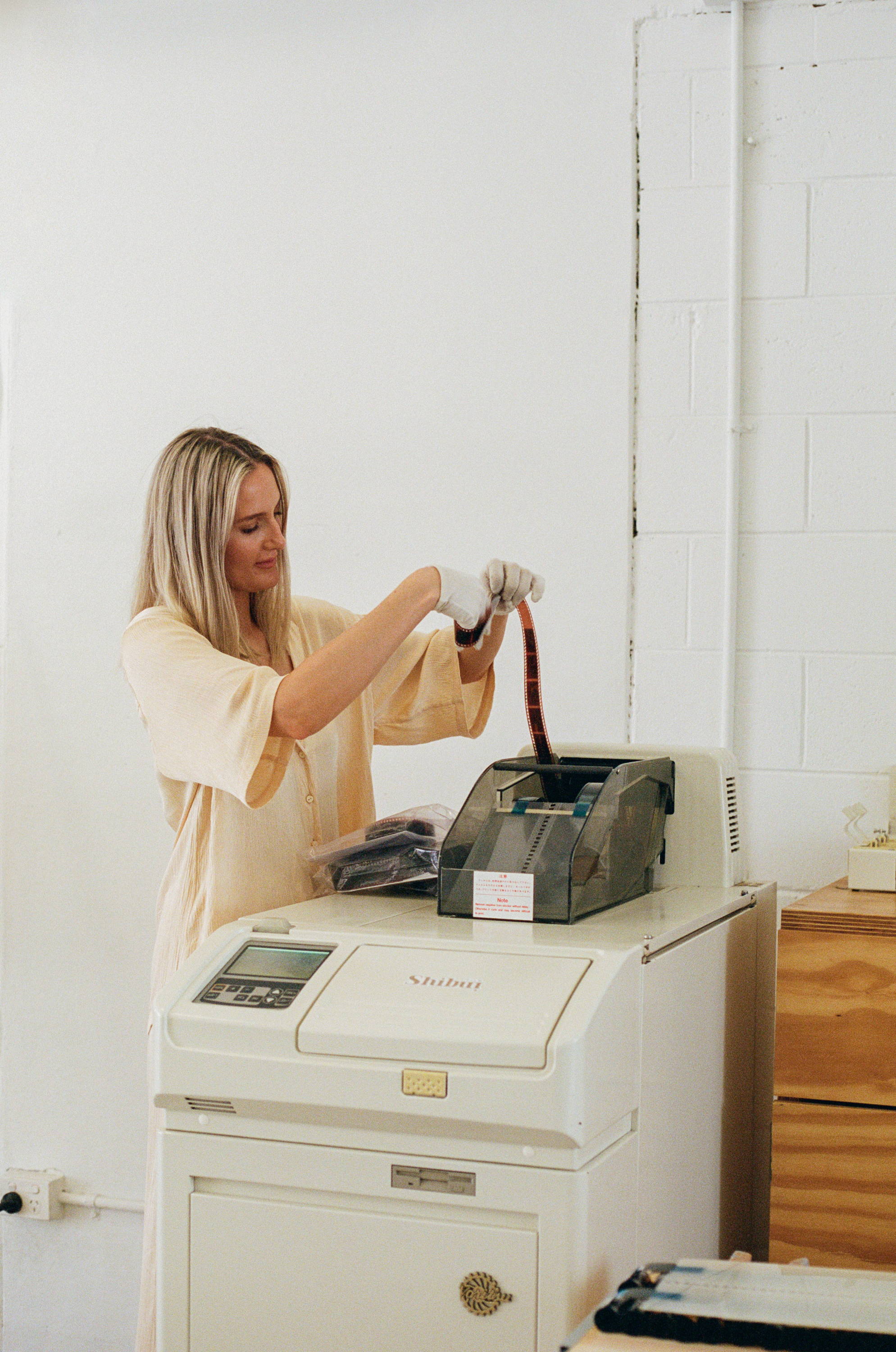 What made you get into photography to begin with? Any inspirations in your life?
I grew up watching my mum paint and draw. She always had old books with nostalgic photos that she would get inspiration from. I would always look through them & was so intrigued by the photography. I remember my parents took my sister and I on a road trip around America when I was 16, my sister and I both had jobs on the trip; I was to be on photo duty and she was to be on the video camera. It just sparked something in me & I came back knowing I wanted to be a photographer.  
What is it that you love most about shooting on film? And why do you choose film over digital?
I shot digital majority of my photography career (shooting weddings) & always felt there was something missing in my photography style & also my career; it just never felt like 'me'. I started experimenting with film as a creative outlet (all the while learning to develop it) and I just completely fell in love with the whole process. Film has this unique quality of grainy imperfection; I love the simplicity, rawness and softness it brings that just can't be replicated in digital. I finally feel I have found my niche & place in the photography world, it just feels like home.
How would you describe your style of photography?
Natural, Minimal, Imperfect
What equipment do you own and shoot with?
I love natural light & always have Kodak Portra 400 film in my camera bag. I have a few cameras I shoot with, but my current fave is my sexy Contax G2 - she's super crispy!
Most rewarding part of owning your business Shibui?
There's so many aspects, I love that we are playing our part to keep film alive & I love seeing the film community grow; especially when you get to see the growth of someone that goes from a film hobbyist to a film pro. 
Favourite location you've shot at? .. who with?
Oh there's so many locations I am yet to shoot.. I love shooting outdoor & on location, it's where I come alive (Mr. G moment)! My favourite shoots always end up being on a desolate beach.. I'm forever drawn to skin, sand & sun!
Any other photographers work you are loving at the moment?  
I obviously crush mainly on film photographers; Cameron Hammond, Purienne, Brydie Mack, Pierrot & my local favourite Tess Leopold can really do no wrong - I just love that they've mastered their own unique photography style.
Where do you normally get inspiration from for your own work?
Mood boards are essential to my creative process, it helps me map out the vision for each shoot. I have a little saying inspired from the book 'Steal like an Artist' - 'take inspiration from many, never from one'. I also love getting offline and being in nature, I definitely thrive in the warmer months. I'm inspired by that never-ending summer & I definitely try to emulate that in my photography. 
When we can travel internationally again where in the world would you love to travel and shoot?
Ohhhh give me a European summer working holiday in Italy & Spain! 
What hot tip would you give a someone wanting to get into or just starting out with film photography?
Invest in a good film camera. It's the best thing you'll ever do! Shoot and create as much as you can!
Word of advice you would give young Brooke now?  
Just shoot film mate! haha.. on a serious note though! Stop comparing yourself and just go for it darl! - LIFE IS TOO SHORT! (cliche but true).