There's something special about hitting the wide open road and going on a day trip. The freedom to explore, lose yourself in the moment and stumble across those elusive hidden gems is what makes it so romantic.
The unscripted journey forward is what entices us and with it comes a playful quality, a youthfulness, a nostalgia, that takes us back to treasured memories from warm days spent hugging the coastline. Finding those perfect havens to nestle by the ocean is a slice of paradise and as we venture onto winding back roads we pause to enjoy the complete serenity and get lost in the pure bliss of natures beauty. 
Our love affair with the matching set continues through our Day Tripper capsule collection which captures this co-ord trend across a range of exciting and versatile new sets, made for any kind of day trip. Feminine florals, sporty terry, and easy wearing cotton blended fabrications are key to the collection. Find the perfect match in a combination of loose fitting and tailored silhouettes, with styles that can be easily elevated from beach to bar with a simple heel and accents of gold jewellery.
Model: Tamika Fawcett (Chic Models)
Location: Hastings Point, NSW / Wooyung, NSW
Photographer: Jamie Green
Styling: Miranda Rielly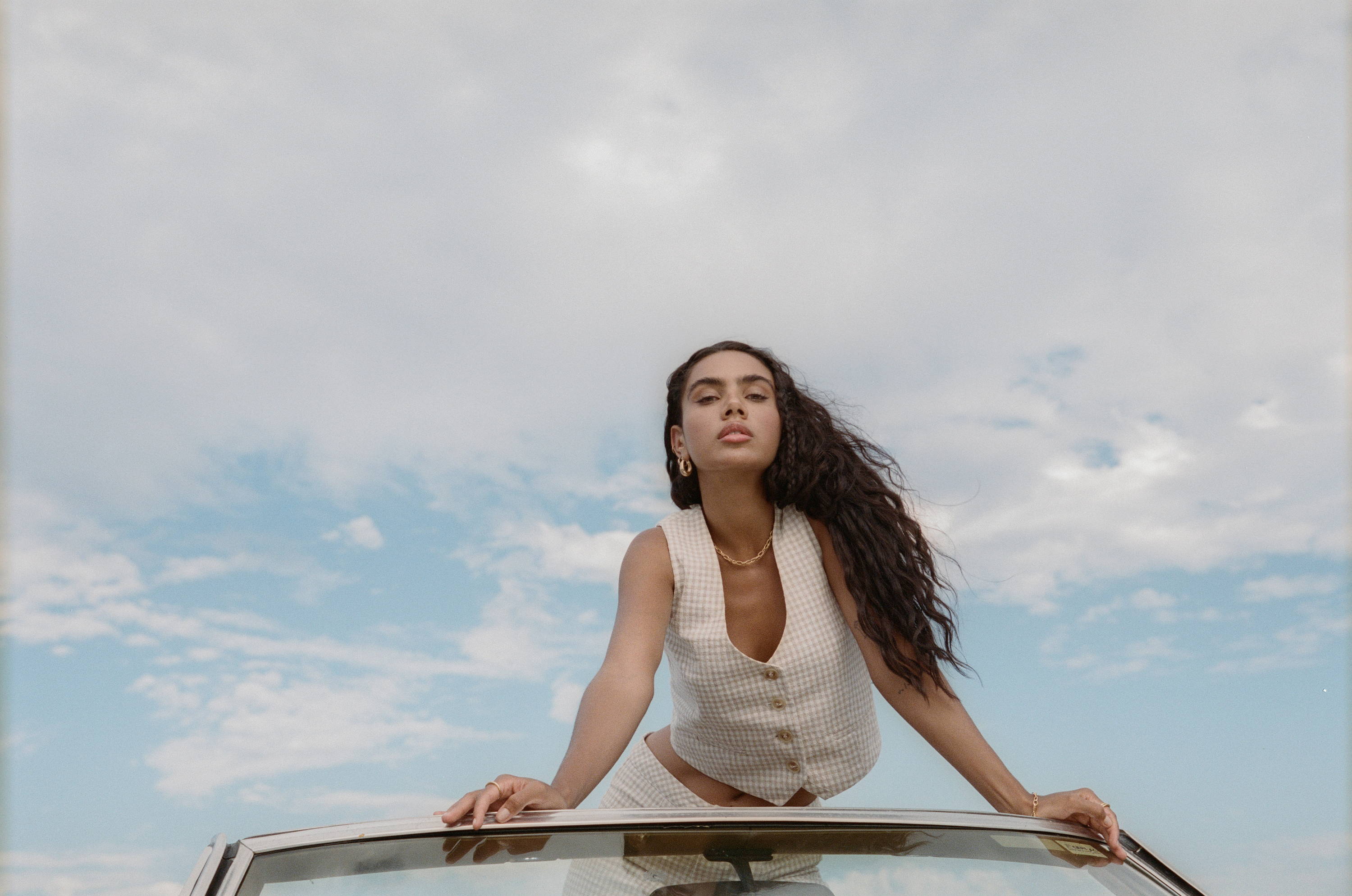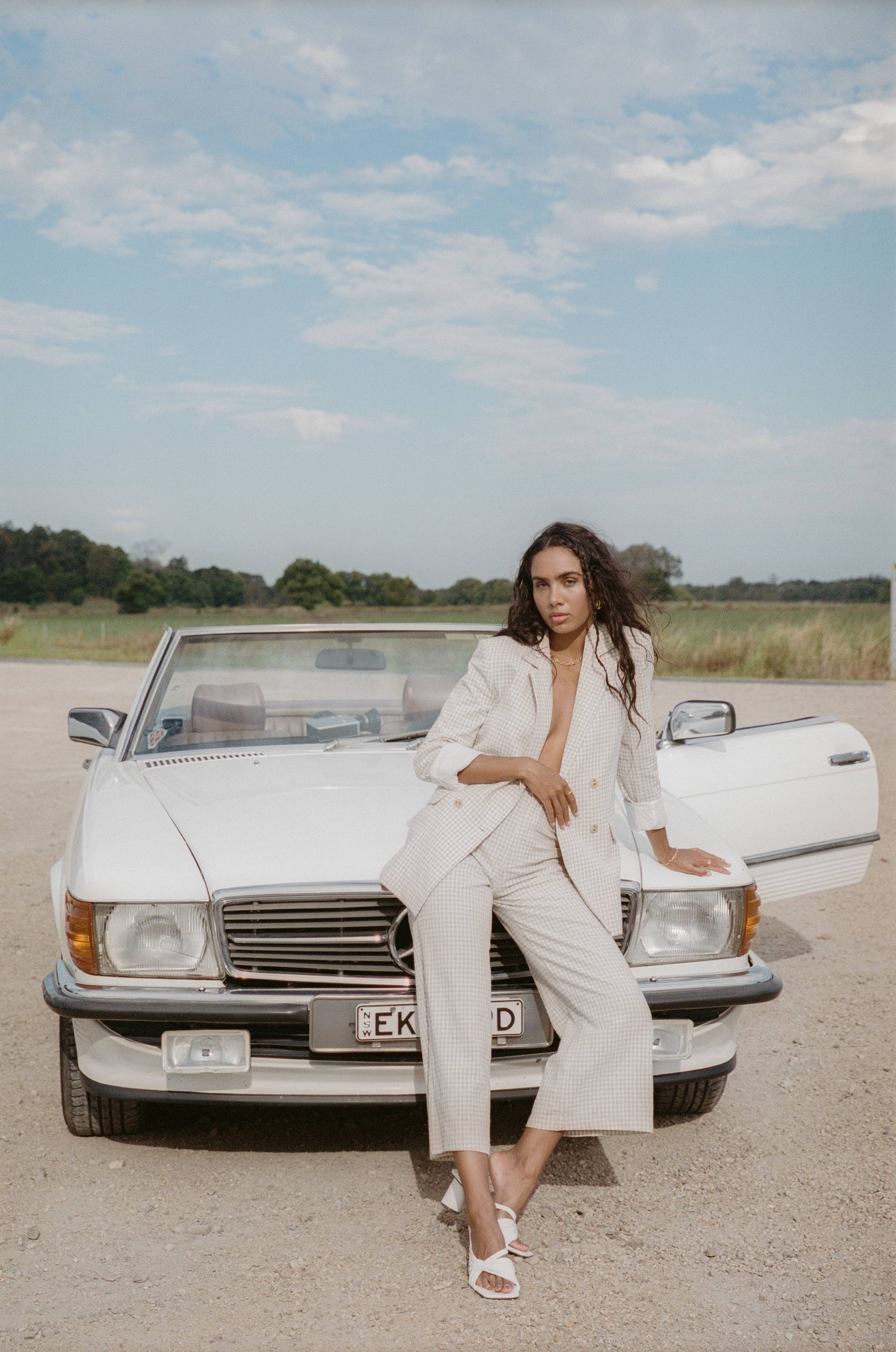 STYLE NOTES
The 3 piece gingham in breathable 1oo% cotton is the versatile set that can be worn layered together, as a 2 piece or paired back individually. A suiting option that can be elevated with a sleek heel or matched with a simple slide for a more casual look.
STYLE NOTES
The romantic Fleur set in a gorgeous smocked natural fabrication is the perfect beach to bar co-ord. Easily elevated with accents of gold jewellery and a cute heel, this exclusive floral print is the perfect feminine touch every girl needs in her wardrobe.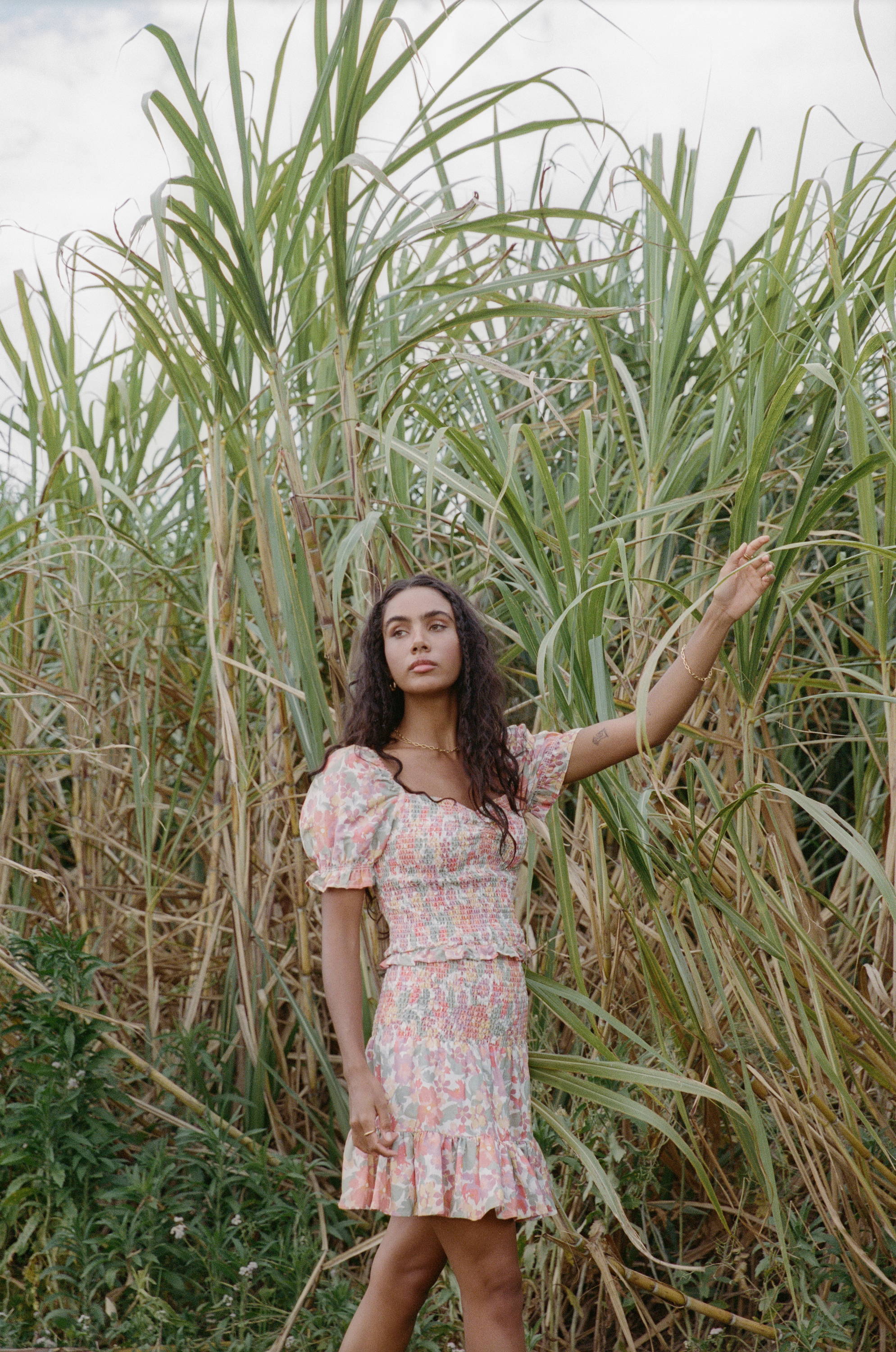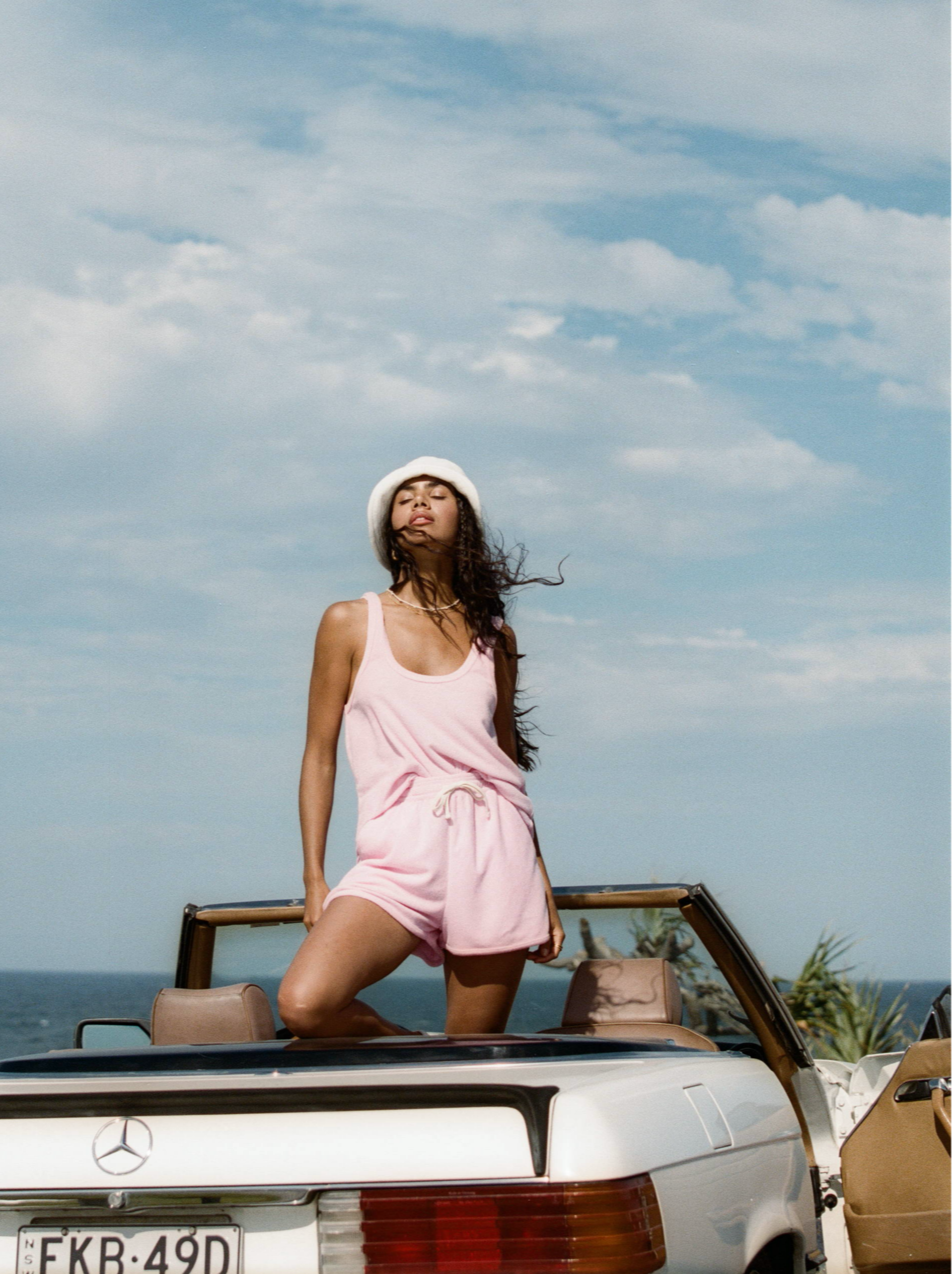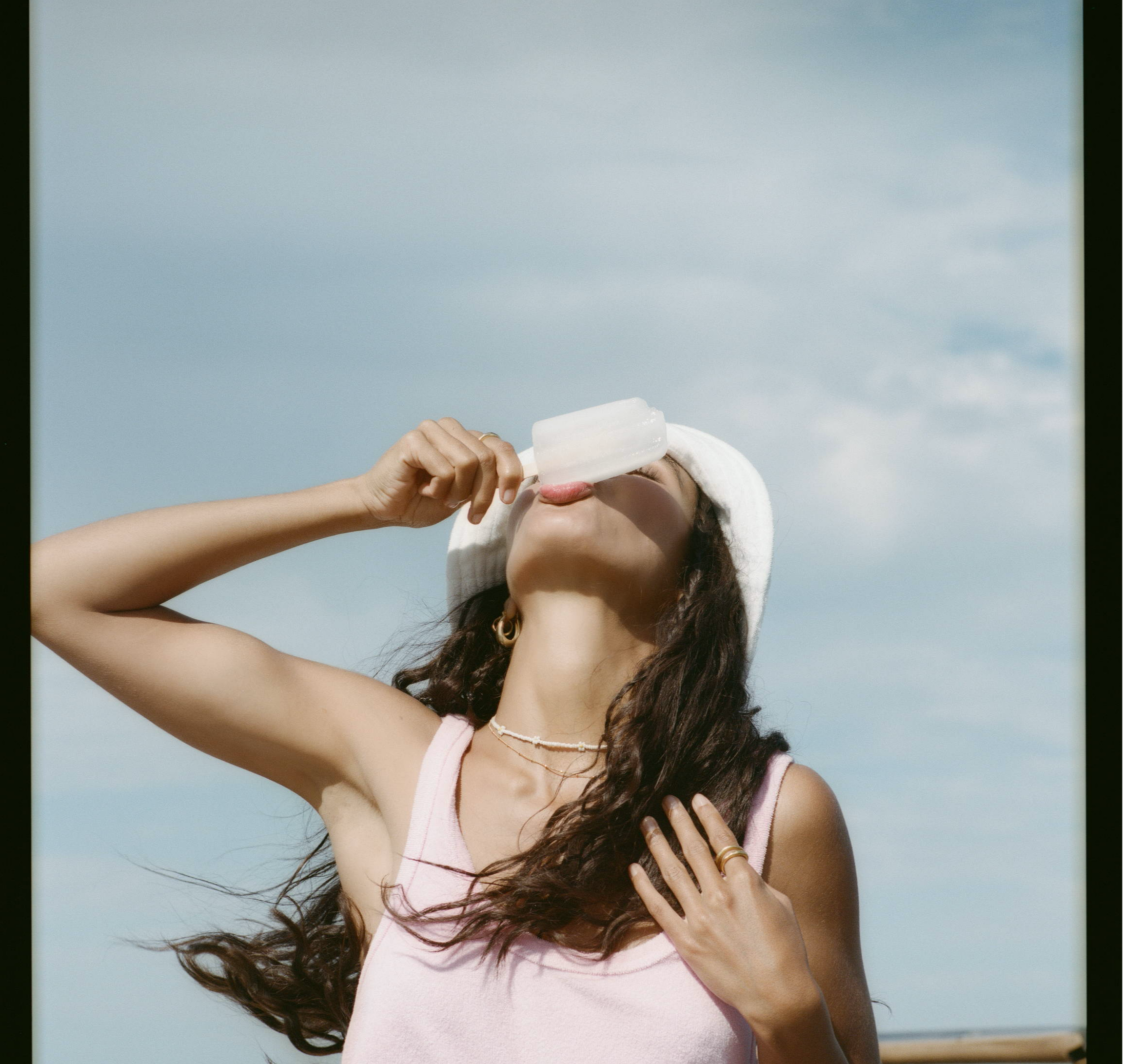 Terry Towelling Textured Fabric
Neckline and Sleeve Binding
Front Button Placket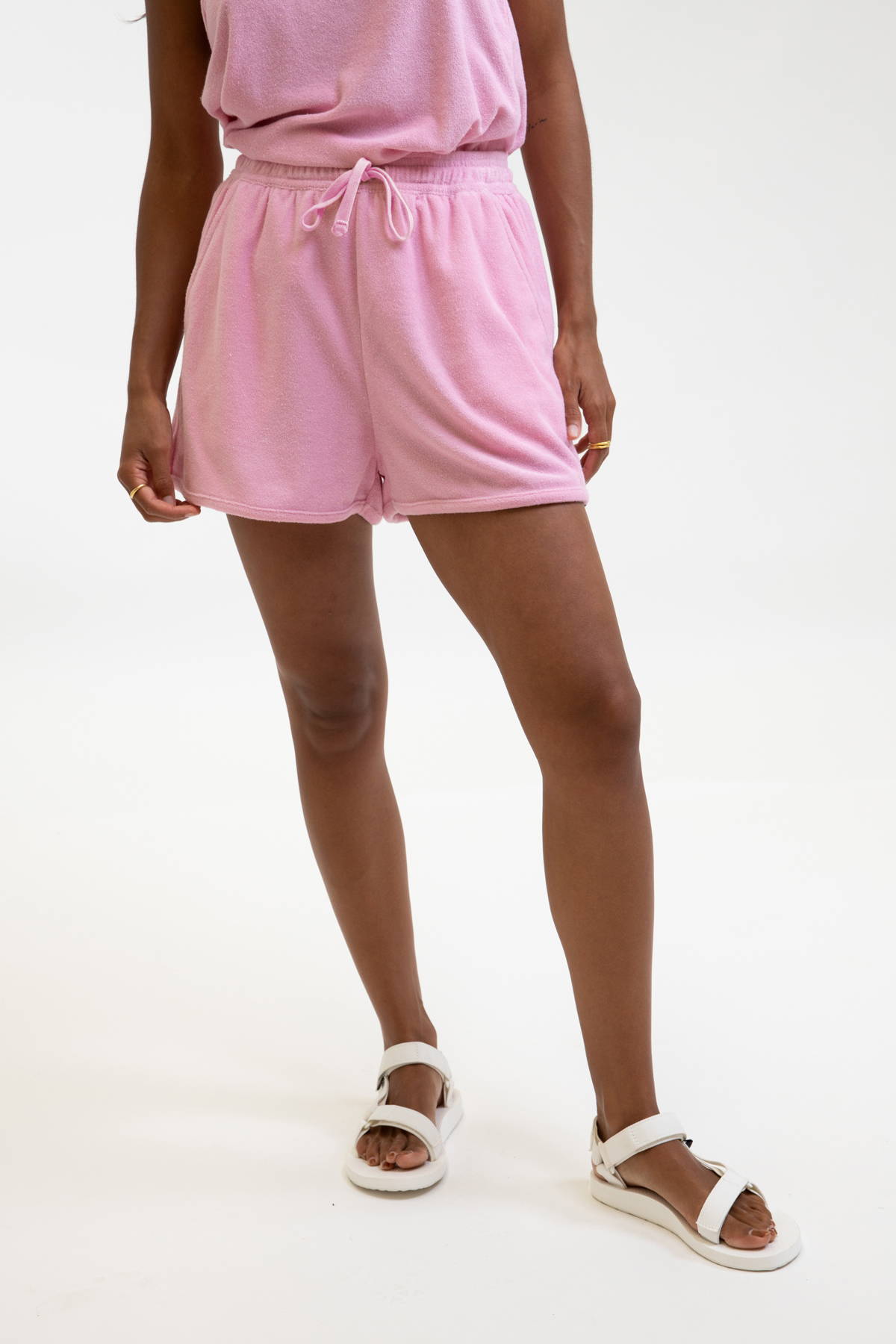 TERRY TOWELLING SHORT
Terry Towelling Textured Fabric
Elasticated Waist with Front Tie Detail
Side Entry Pockets
STYLE NOTES
Nothing says summer quite like terry towelling. The Terry set is made for sun soaked days by the ocean and will become the most easy worn wardrobe stable for the warmer months. Complete the look with a Terry bucket hat in white or pink - our newest go-to accessory.