As creatives, we are always looking for what's next, what's resting around the bend that will spark our imagination, that inspiration and hit of dopamine that becomes contagious. Now, however, more than ever it is essential we stop and enjoy our simple everyday pleasures; from the harmonious process of filtering a fresh brew in the morning as the crisp coastal air filters in through the nearby window to a leisurely ride on the old Honda down along the coast, the roads winding along through the December breeze as the seabirds glide alongside. Now, more than ever, it is important we take inspiration from these daily moments to deliver a new capsule that is familiar yet inspired, a collection that transcends a relaxed and effortless approach. Introducing our latest capsule collection, Habitual.
By styling our casual wearing shorts and pants with a selection of lightweight shirting and over shirts in soft textures, stripes and natural hues we've pieced together a modest collection perfect for the daily routine. South to North the motions are the same, a lifestyle easy-going in nature and a global reverberation of slowing down, we've incorporated easy wearing styles like the linen coach jacket in natural, a comfortable, lightweight piece ideal for trans-seasonal climates and elastic waist jam styles in marigold and merlot that pair perfectly with the essential white rib singlet and relaxed fitting woven shirts.
There is an understated comfortability in these everyday moments and seldom would we look there for inspiration, so a meditation on exactly this has been well overdue and with it comes excitement for our latest collection of styles. We hope you enjoy the Habitual collection.
Model: Nimo (Dust Models)
Location: Burleigh Heads, QLD
Photographers: Jake McCann, Jacob Byrne
Styling: Jacob Byrne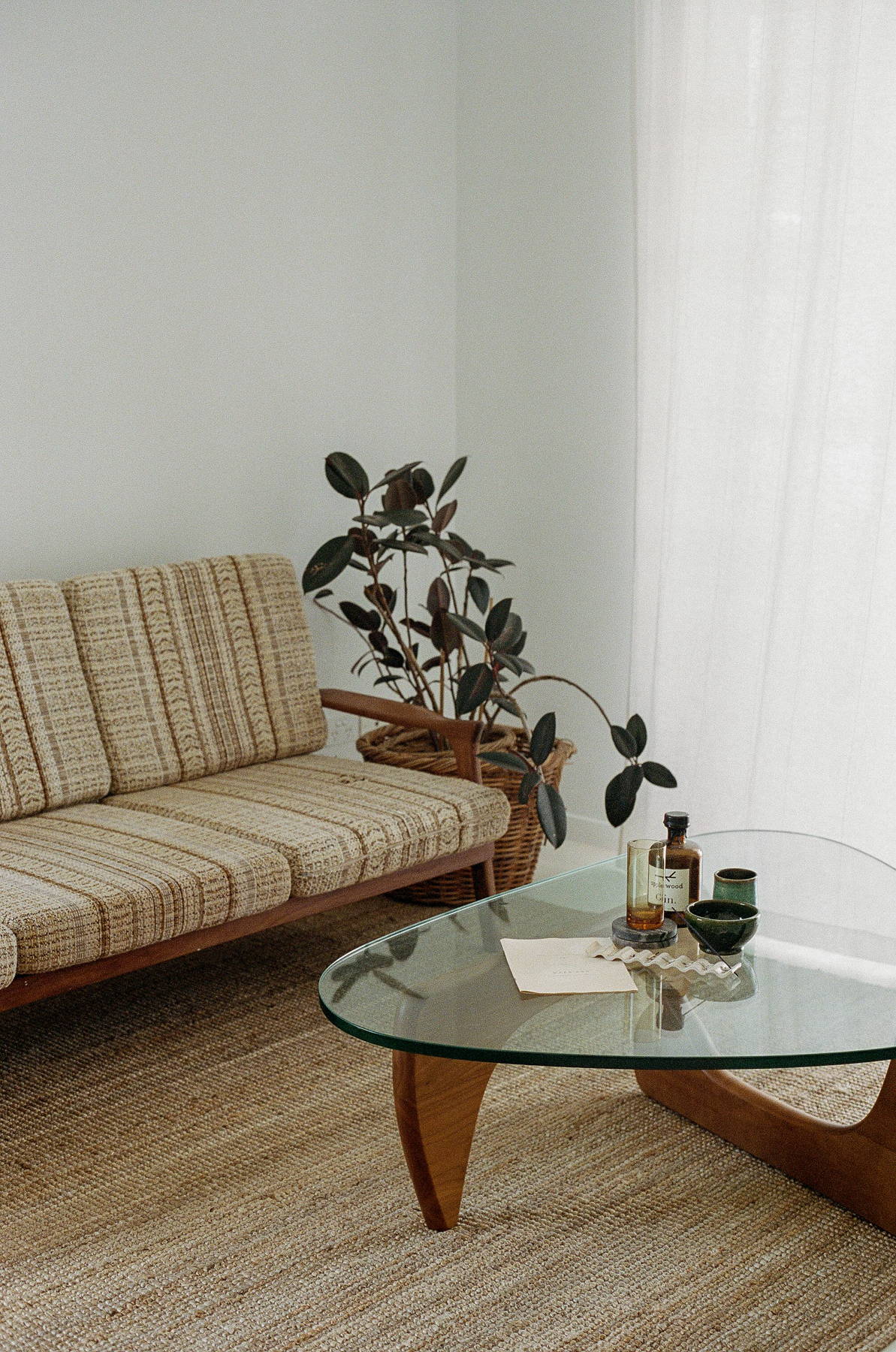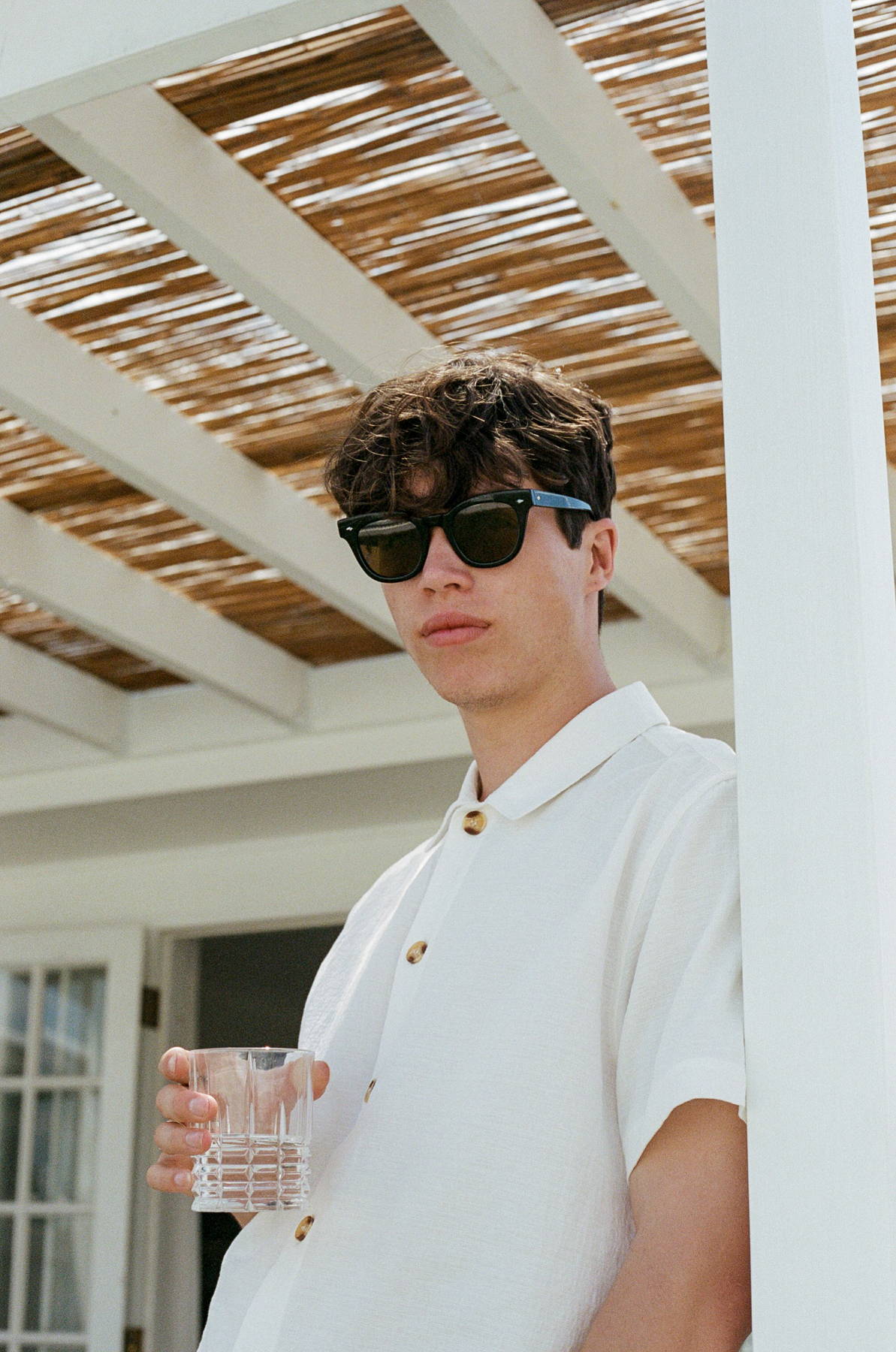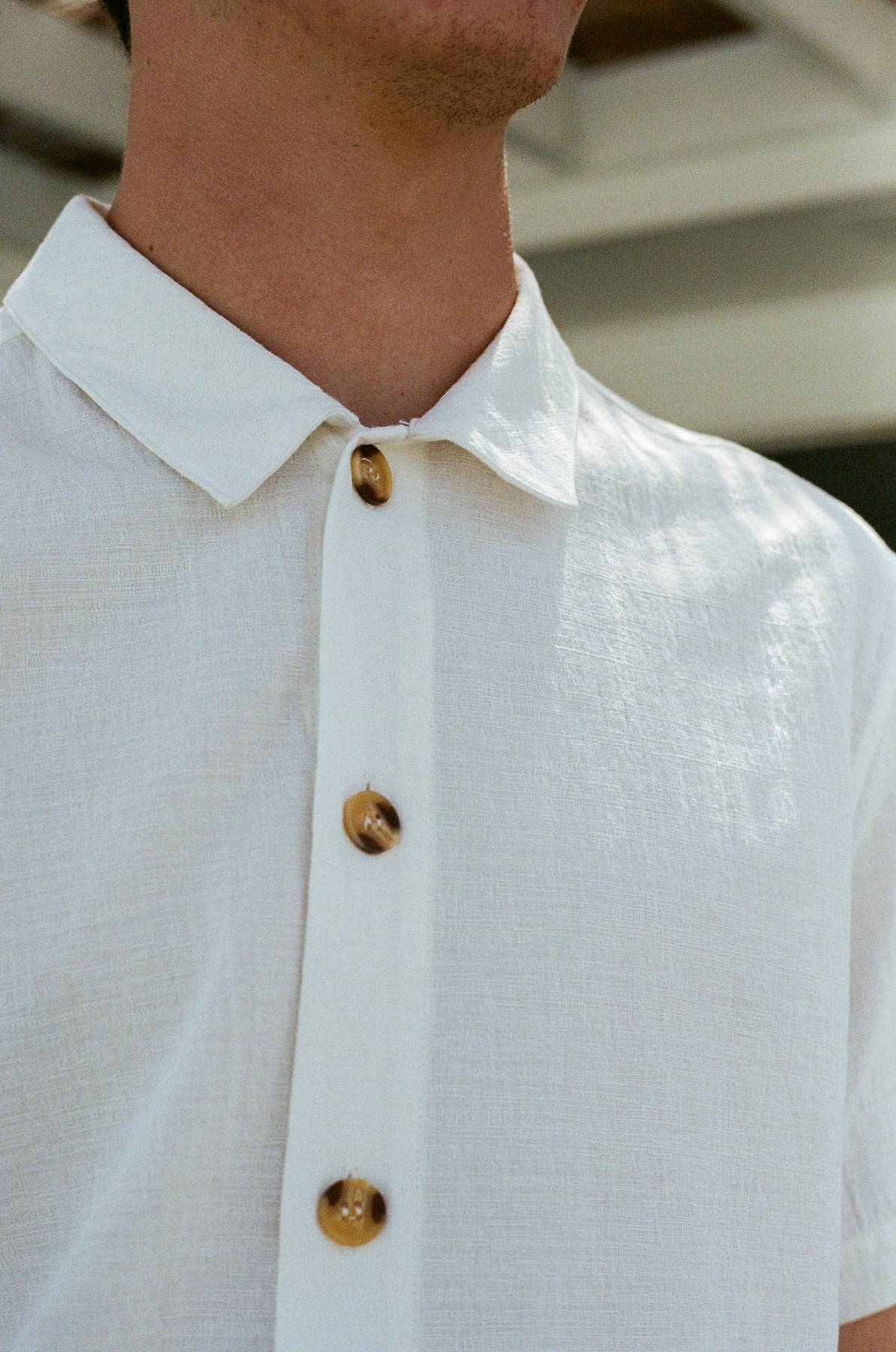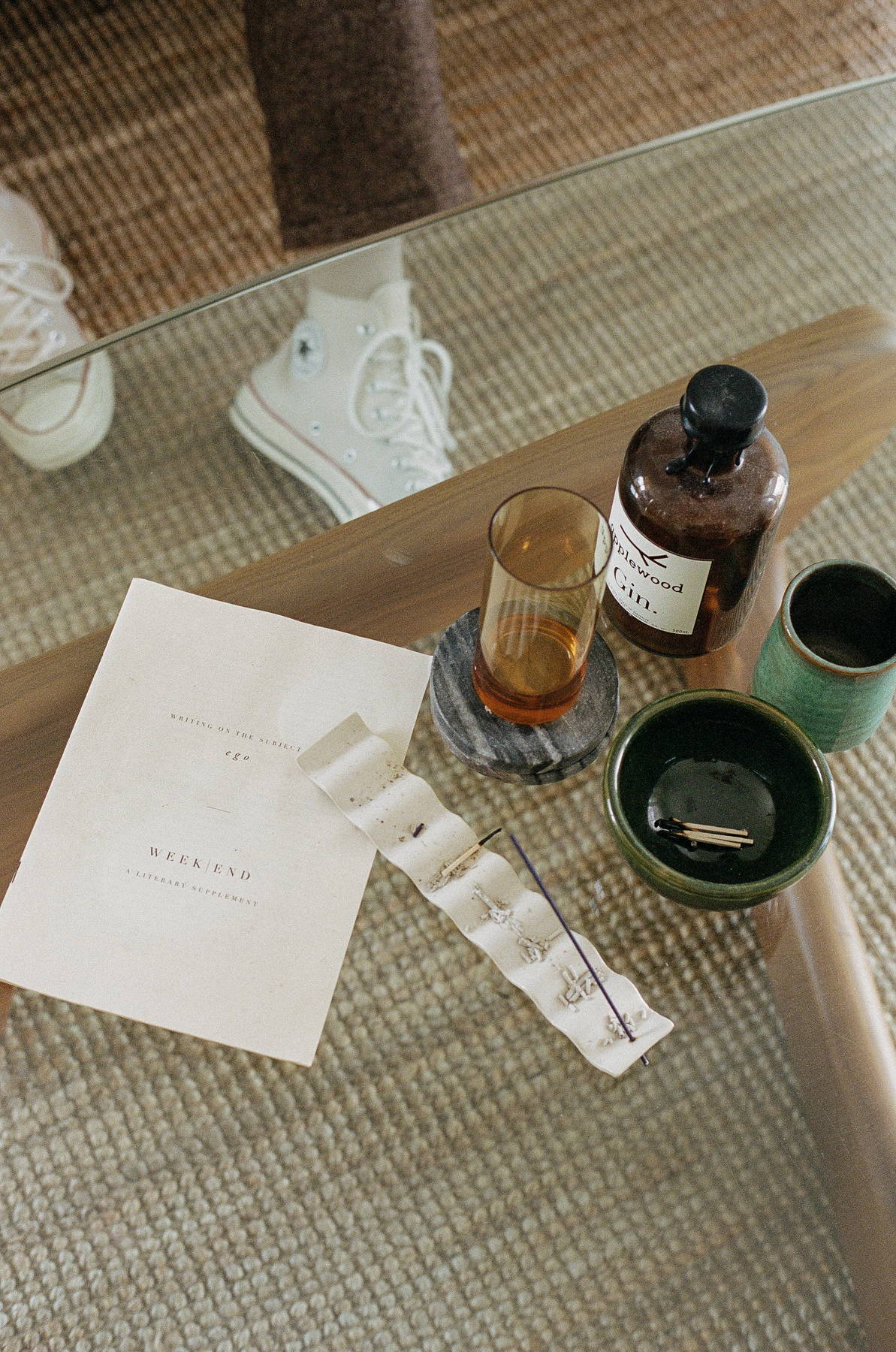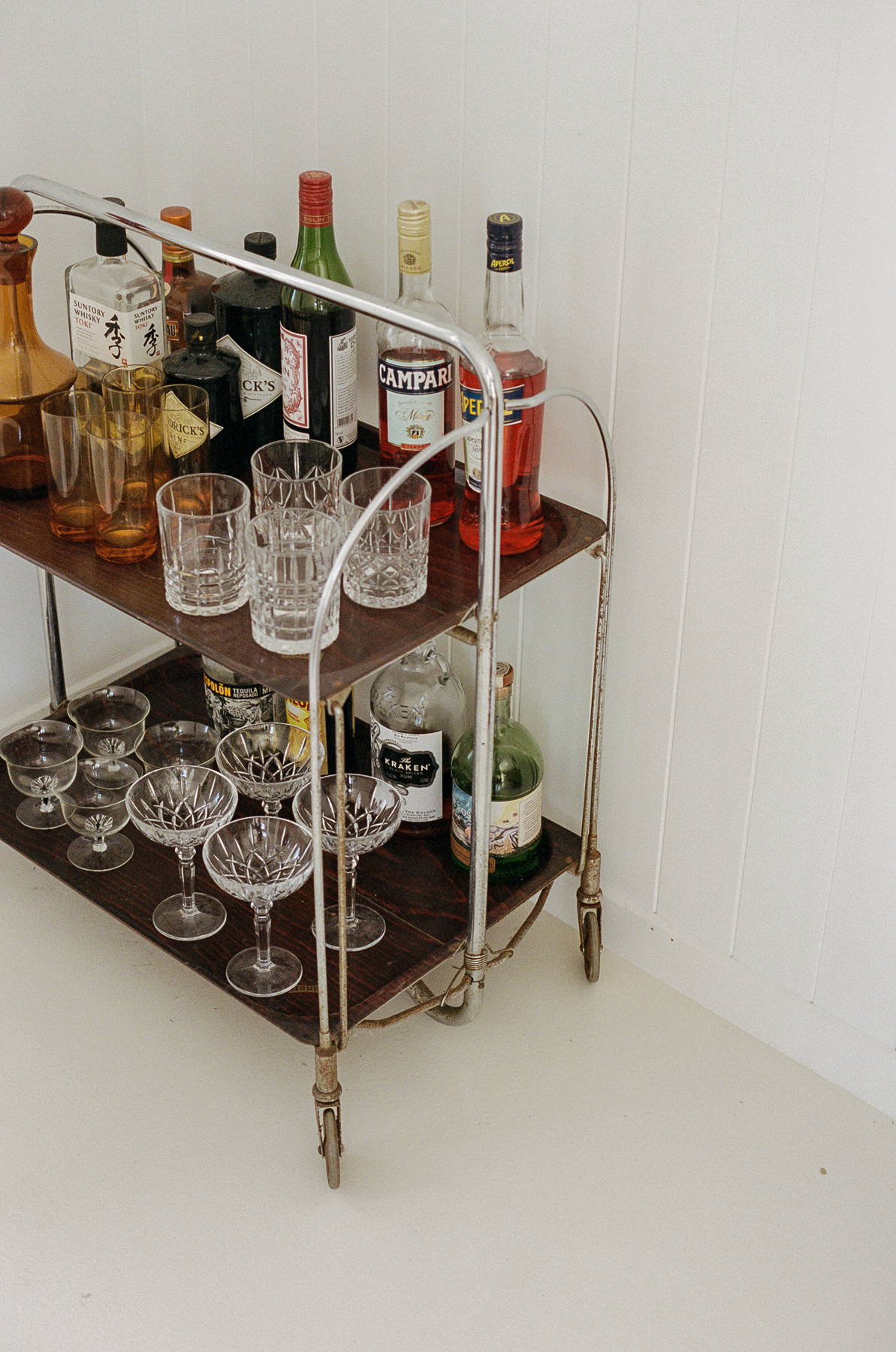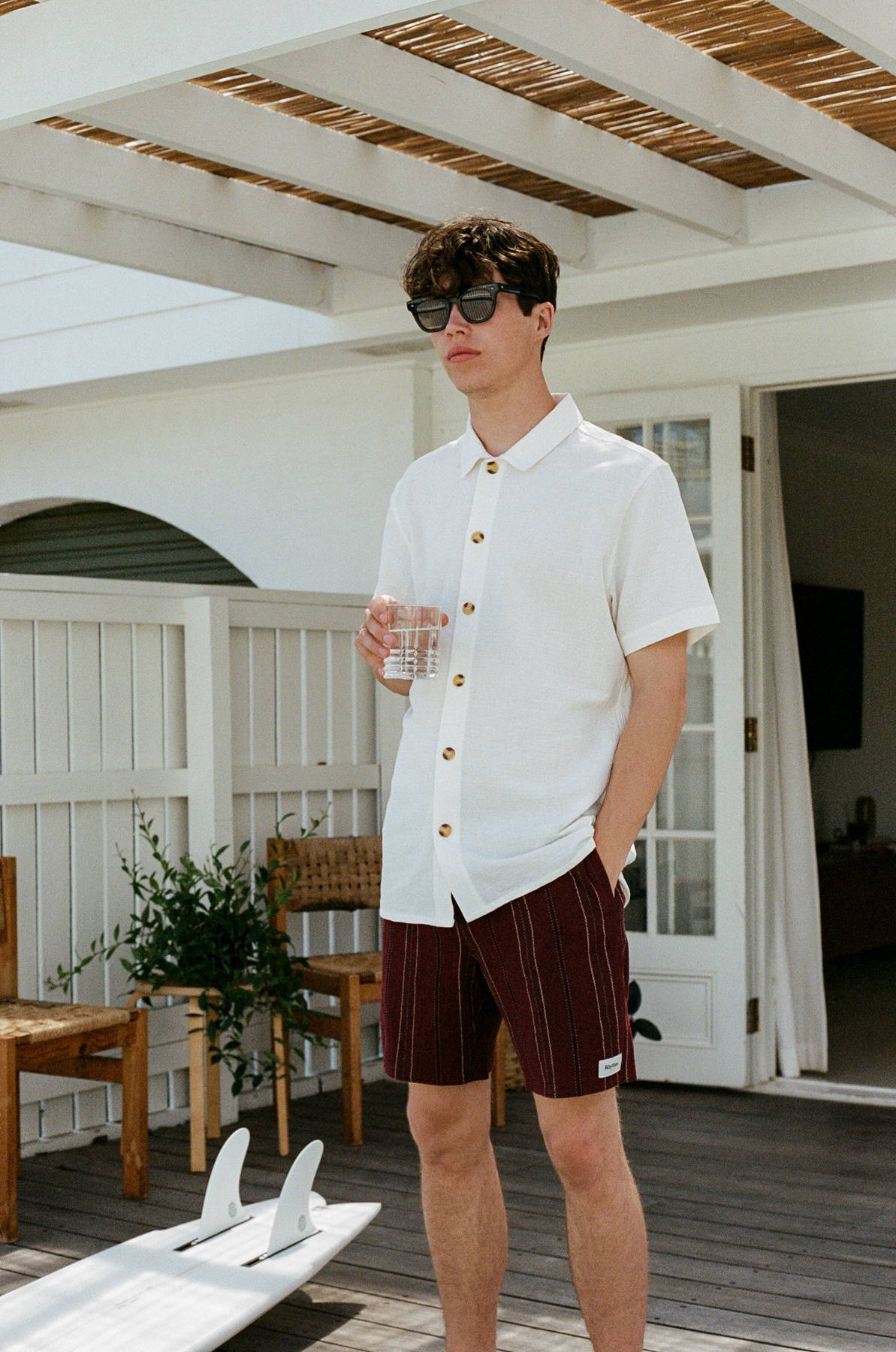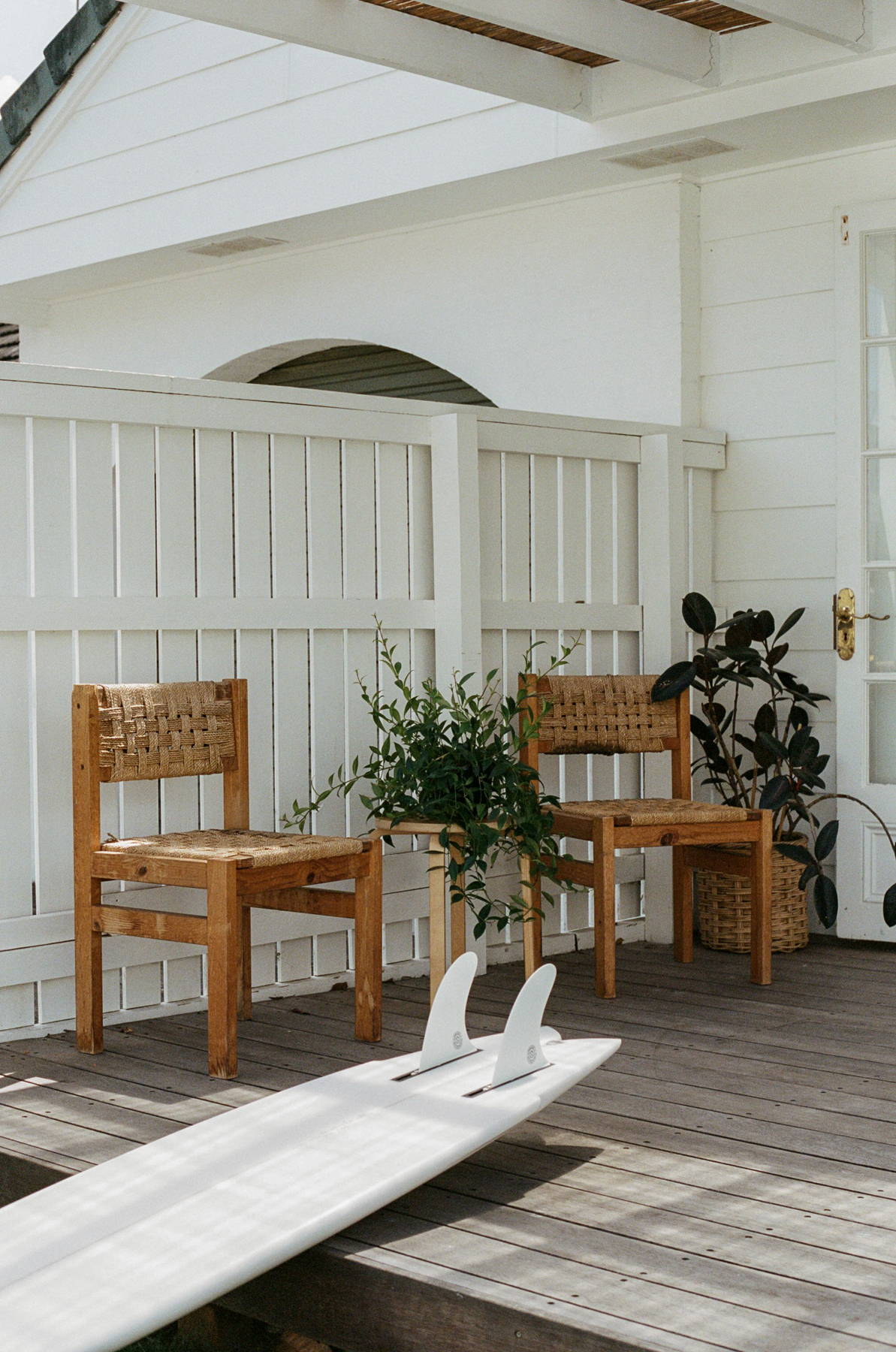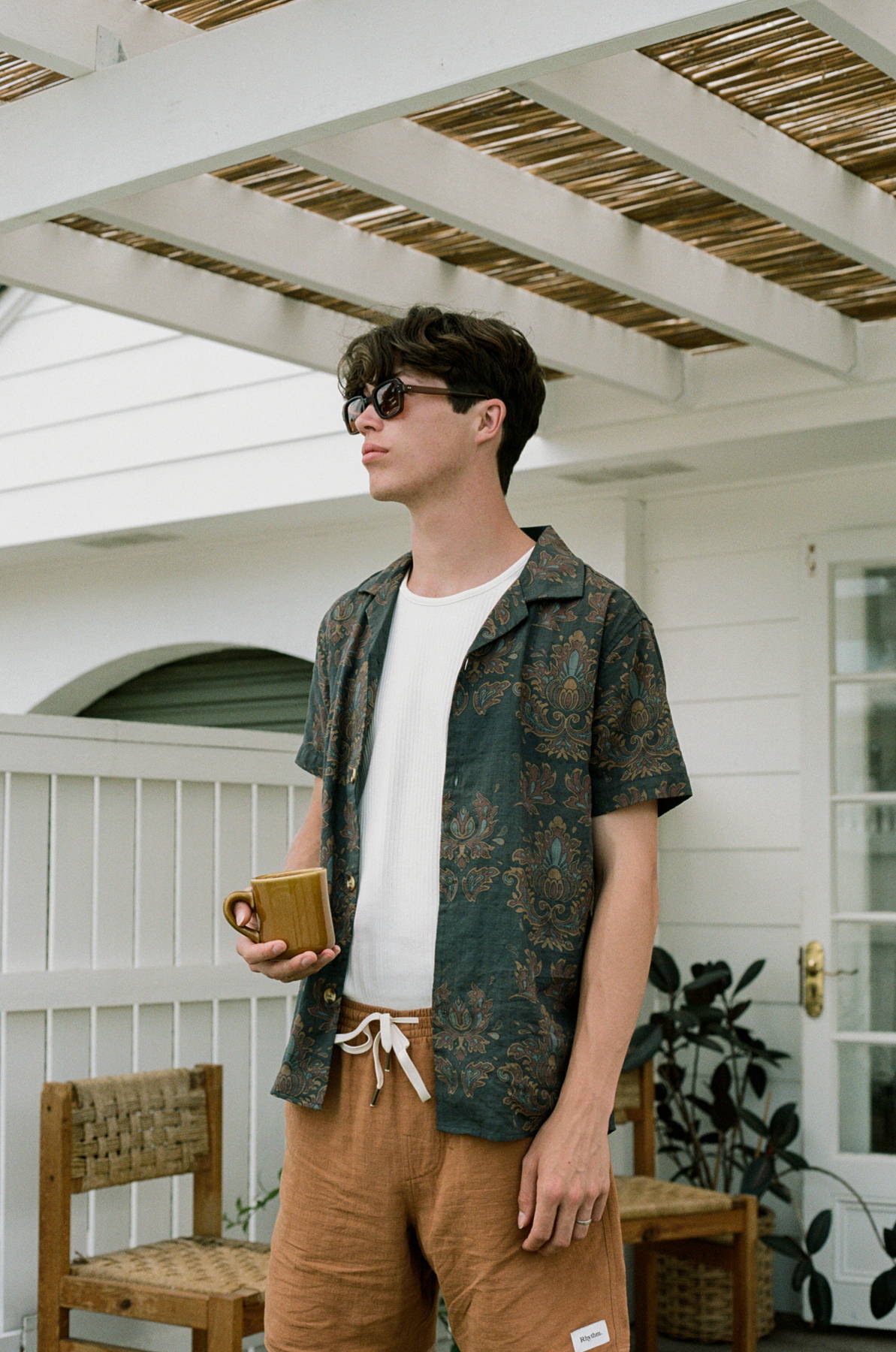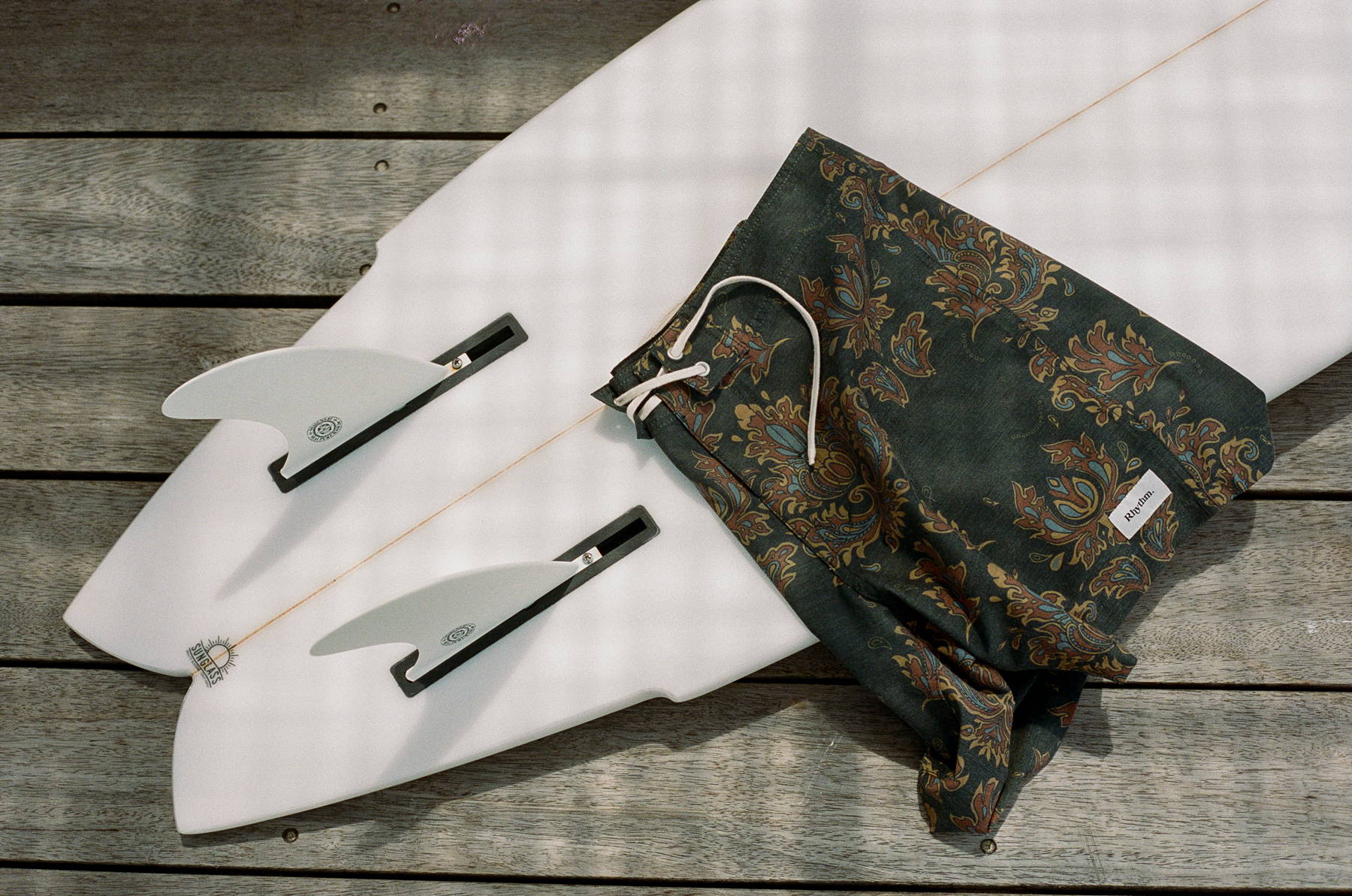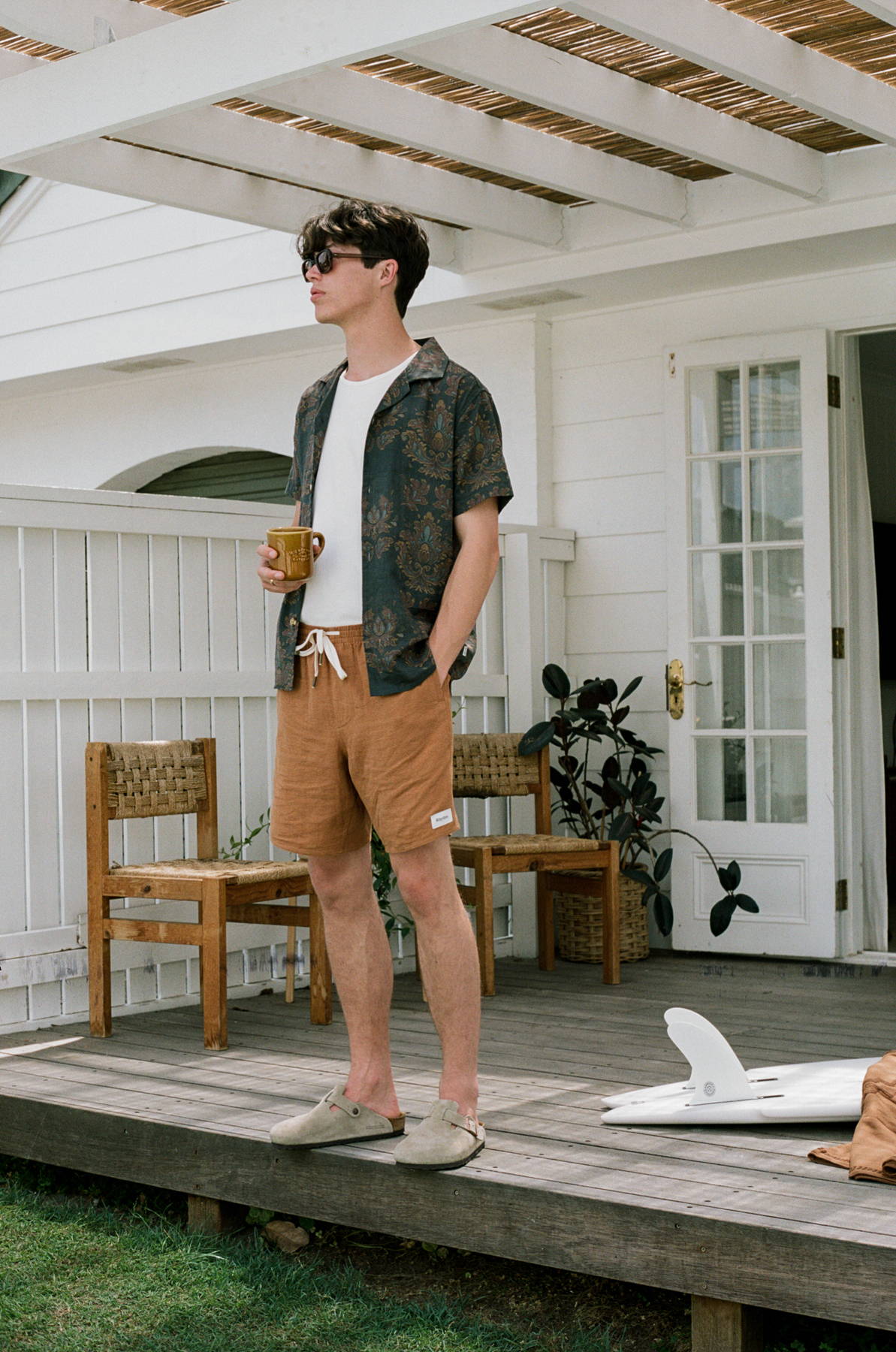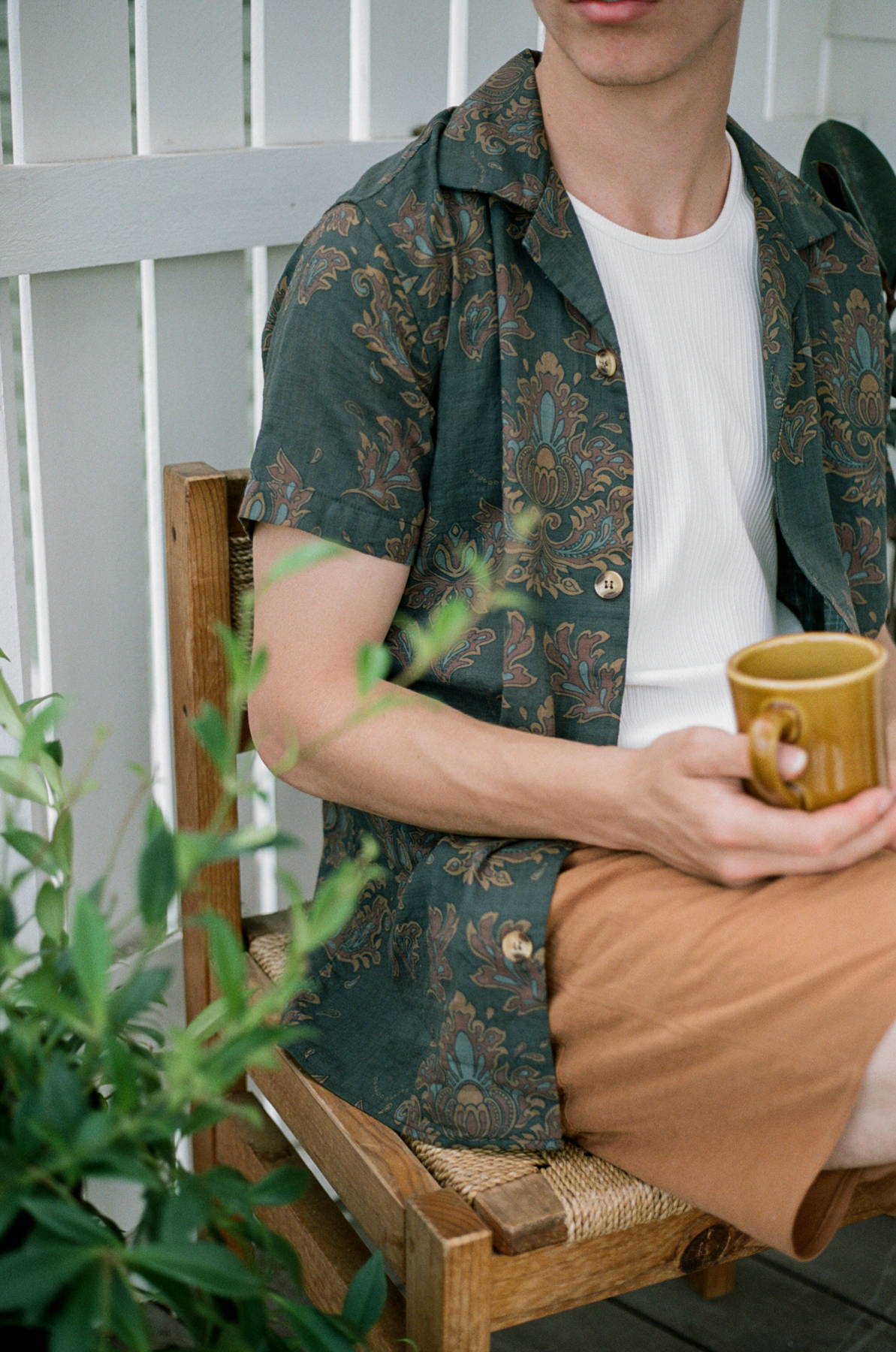 Textured Cotton Rayon
Regular Fitting Cuban Short Sleeve Shirt
Cuban Styling
Oversized Tortoise Shell Button
Textured Slub Cotton
Relaxed Elastic Waist
17" Outseam
Sits Above The Knee
Oversized Tortoise Shell Button On Back Pocket