Through the introduction of specialty fabrics like tiled terry, jacquard linen and terry towelling, we've curated a thoughtful collection of spring summer inspired garments designed with comfortability and style in mind.
Highlighting key categories and features from our detailed textures, vintage t-shirt story and bespoke spring summer yardage, we aim to tell the collection story as it was intended at the design stage.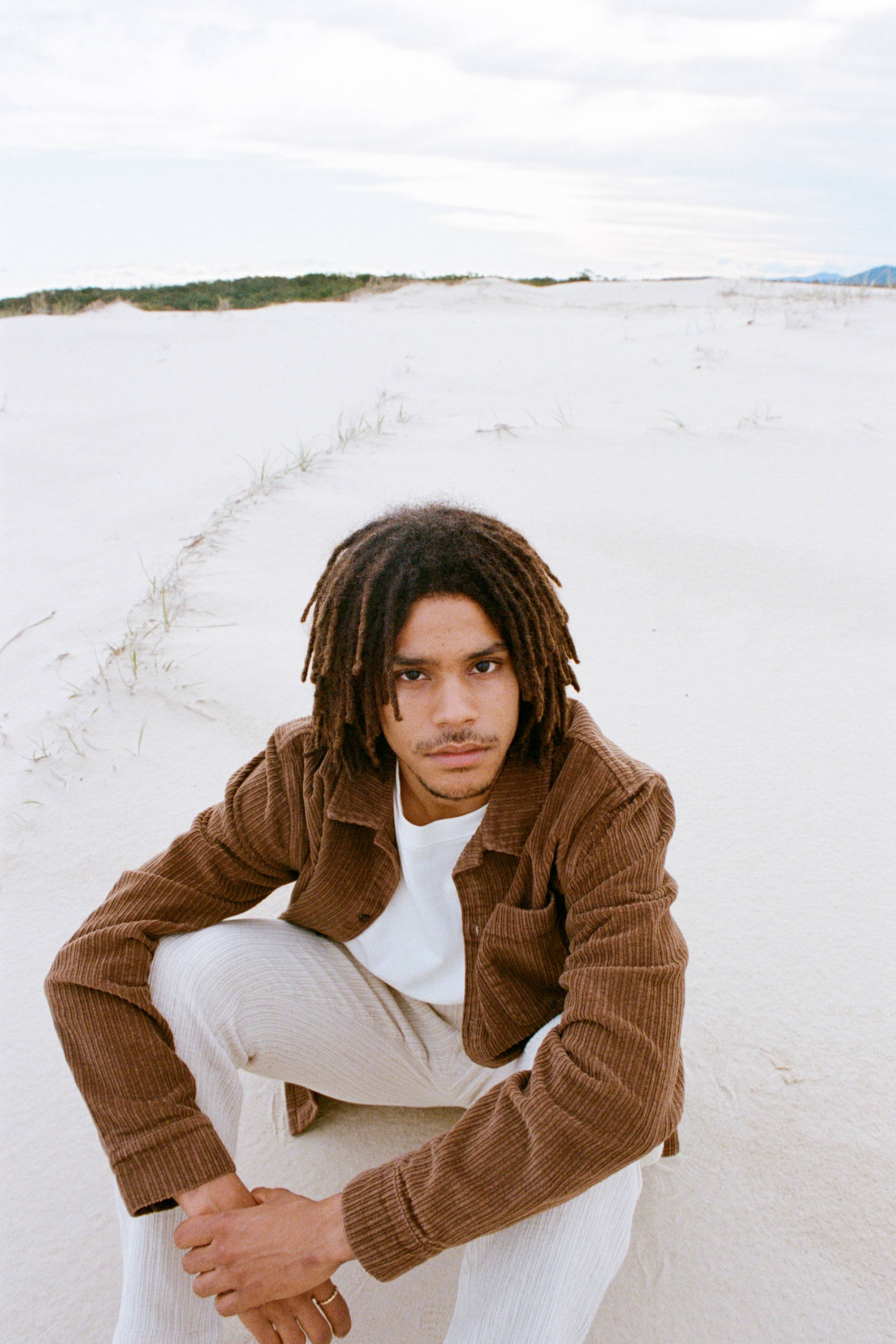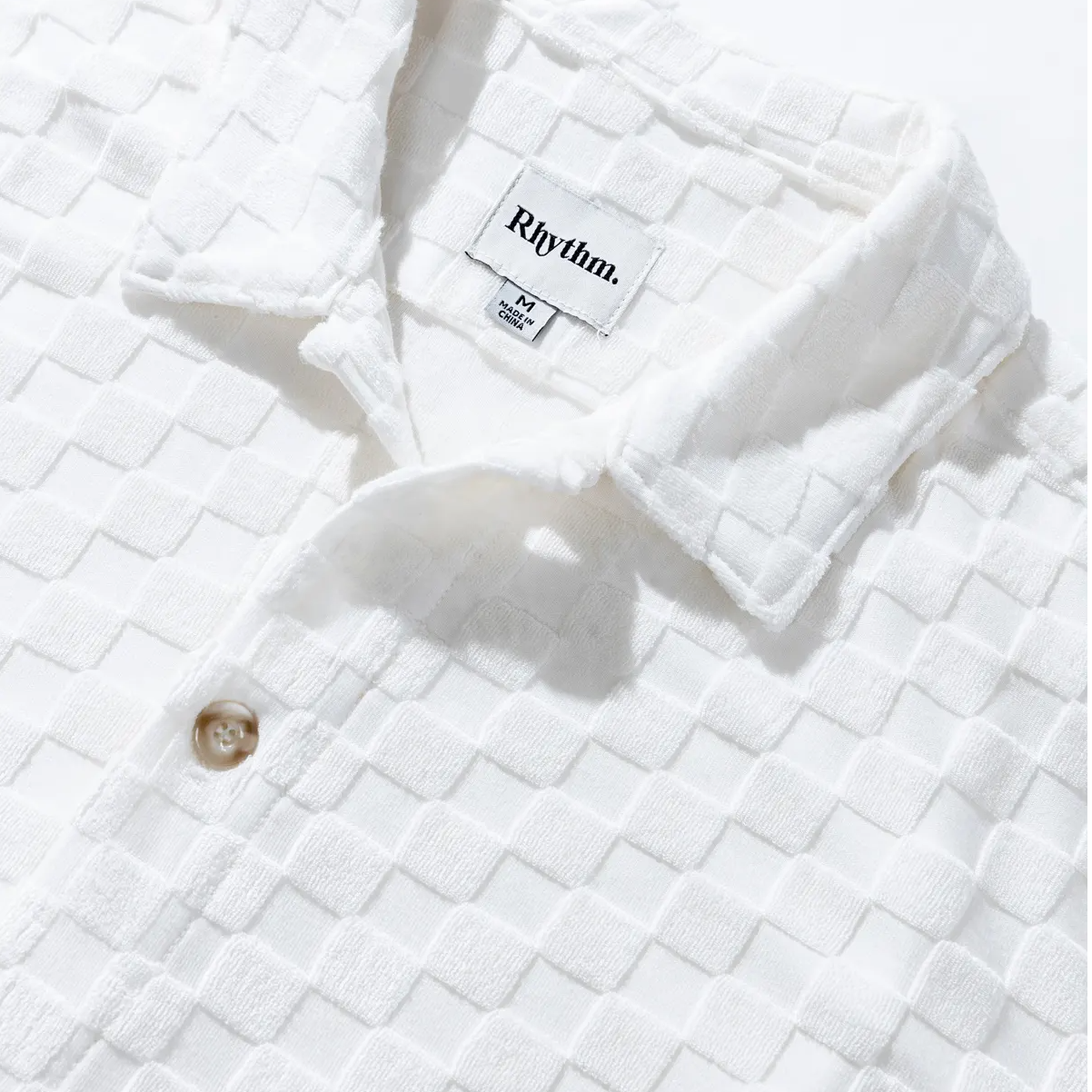 We're excited to introduce a collection of specialty fabrics including tiled terry, jacquard linen and terry towelling. Used across our proven blocks being our short sleeve woven shirts, linen jams and casual linen wayfarer pant, we've tapped into that spring summer inspiration to design key styles with comfortability and style in mind.
Focusing on relaxed styling we've incorporated elastic waist bands across our easy wearing jams and linen pant along with a relaxed, boxier fit across our short sleeve woven shirts. Enjoy this spring summer in pure comfort.
Retro modern graphics became the inspiration for our latest vintage t-shirt story, paying homage to those warm spring summer days through symbolic sun and abstract lined graphics.
Using our 140GM carded cotton for fabrication, we've garment dyed and enzyme washed each piece to ensure it captures that authentic vintage look and feel. Each graphic also features our signature crackled print detail adding seamlessly to that vintage aesthetic.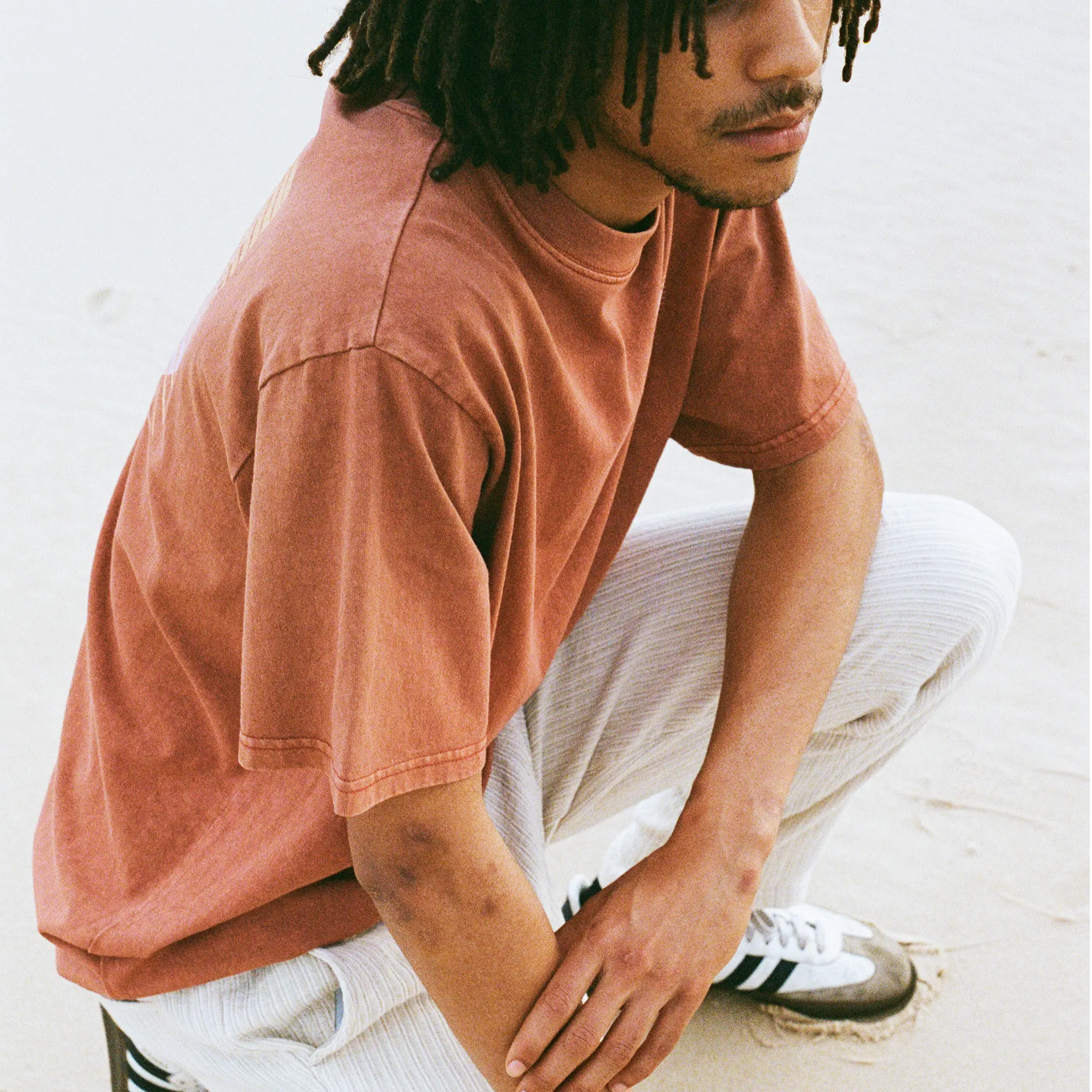 The new Avenue style focuses on capturing both that spring summer feel and colour in a fresh, custom yardage bespoke to Rhythm. Featuring a hand drawn yardage print, our short sleeve woven shirt is made from a linen rayon blend designed for that soft hand feel and all day comfort. In complimenting this style we've also designed an everyday beach short made from our recycled polyester blend ideal for use in and out of the water.