At Home with Nini Narvaez
During these unprecedented times, our world looks stranger than ever to most. One group of individuals looking at life through a different lens currently, is the experts of Rhythm lifestyle — our advocates. Most have traded in their passports and exploring the globe in search of waves and good times for family and their home base. We caught up with Rhythm Swimwear advocate, Nini Narvaez to see how she's staying busy in Hawaii and 5 things she's grateful for during self-isolation.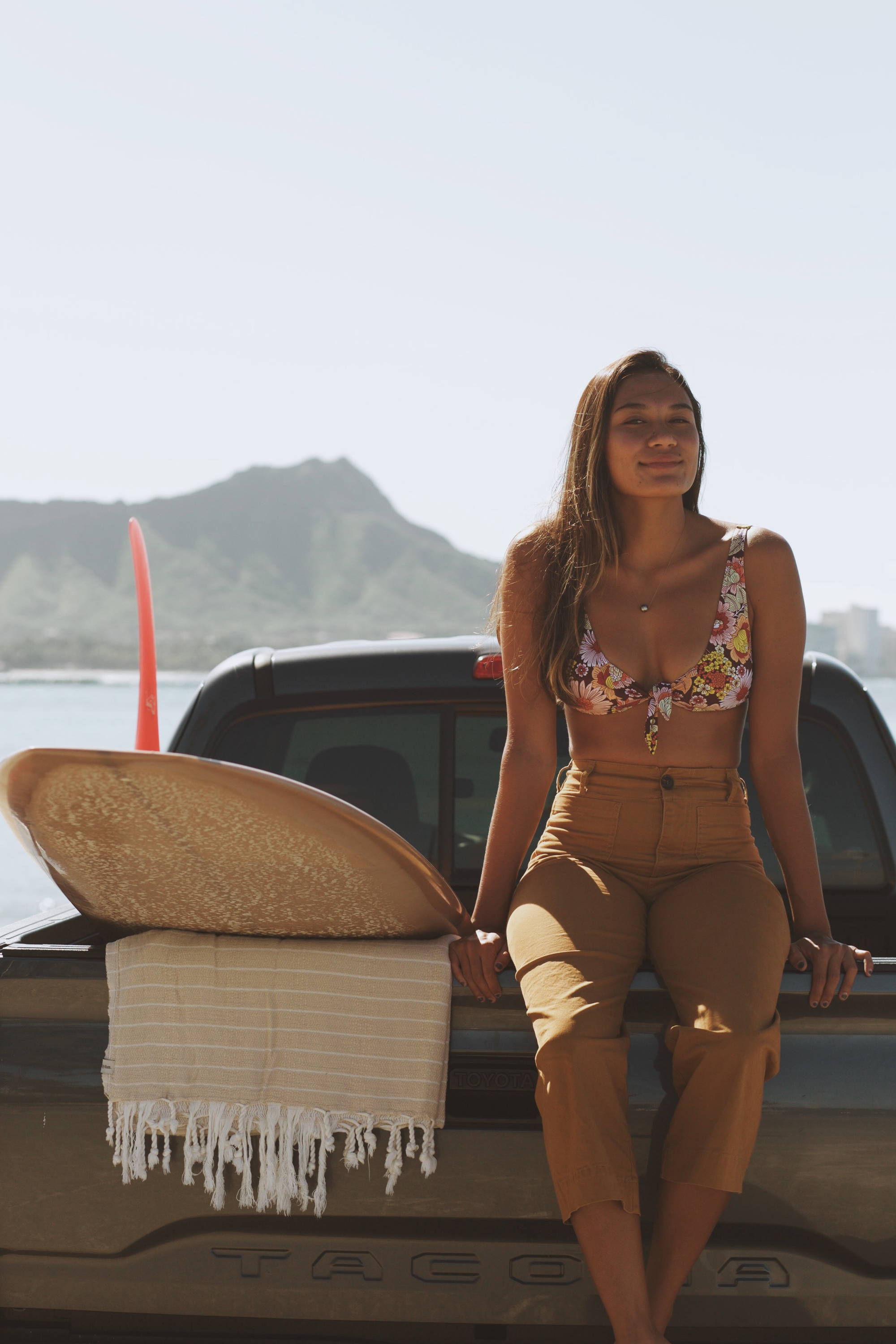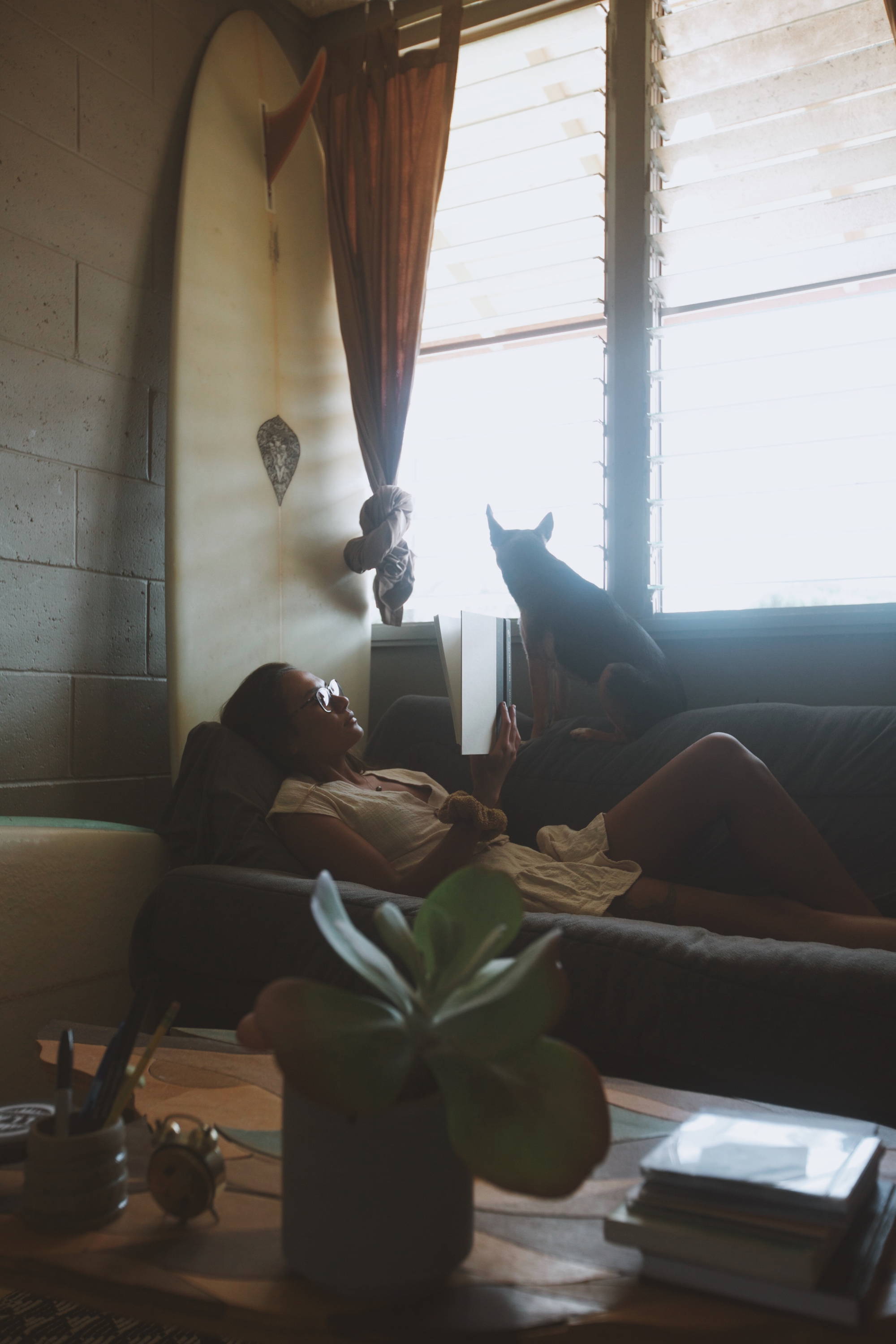 1.  First thing… I'm grateful to be off of work! From working two jobs and having no days off I felt like I was going a little insane for a bit lol, so I'm soaking up all this free time I have for myself and turning this self-isolation into a positive thing.
2. Living in Hawaii during the coronavirus pandemic has its perks I guess. I'm grateful that as of right now our government approves surfing, swimming and other ocean activities during this outbreak. So I'm taking advantage of this and surfing everyday!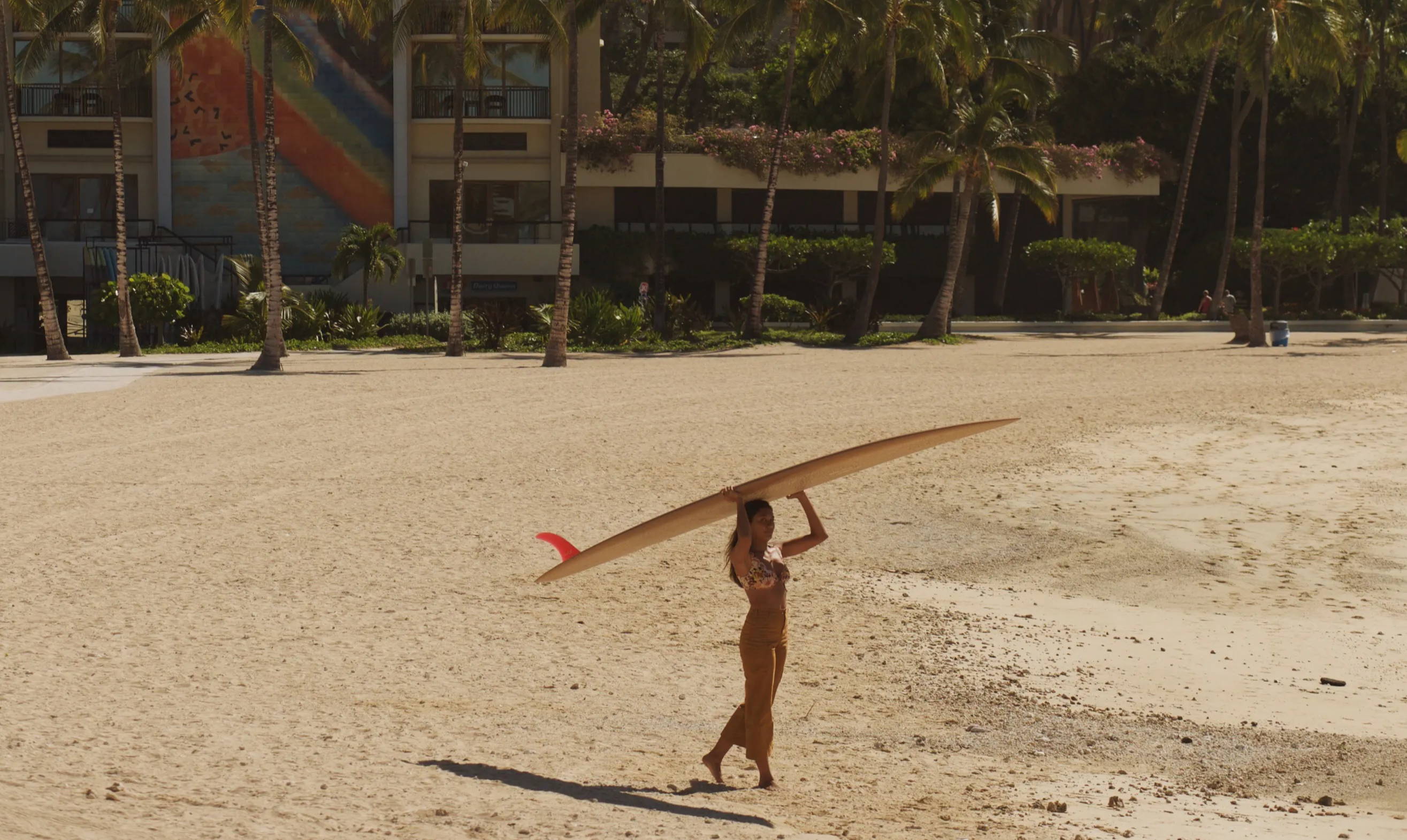 3. During this self-isolation when I'm not out surfing I'm grateful to come home relax and unwind. Read a book, jump on my Ebb+Flo board, do some yoga and clean the house.
4. I love eating out at restaurants so I'm very happy that these places still do takeout and now delivery! I'm grateful that i can still help and support small local business and restaurants.
5. I'm so grateful that I'm healthy, happy and safe at home with my family. During these crazy times i wouldn't want to be anywhere else but here at home in Hawaii :)
What's one thing you couldn't live without during these times?
It's hard to choose one but all my Rhythm Bikinis! I pretty much live in them & wear them everywhere